Start by opening Pixelixe Studio and choose a format among the list. Once you chose, the format popup will disappear and you will be at the heart of the studio. From the left menu, you will find four content options (Background, Shapes, Graphics and Texts). Click on "Background" to open the background panel. There, you will find other 3 subtabs ("Images", "Upload Yours" and "Color"). The "Upload yours" subtab will let you drag & drop your image from your computer to upload your own photo. Click on "Upload Yours" and drag & drop your image from your local computer to the "Drop image here" box.

Once dropped, you will see your image appears on the current document.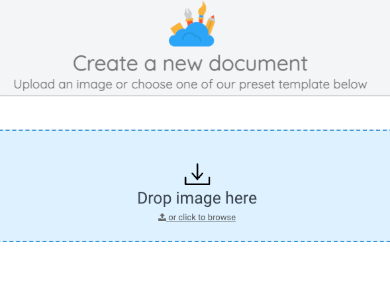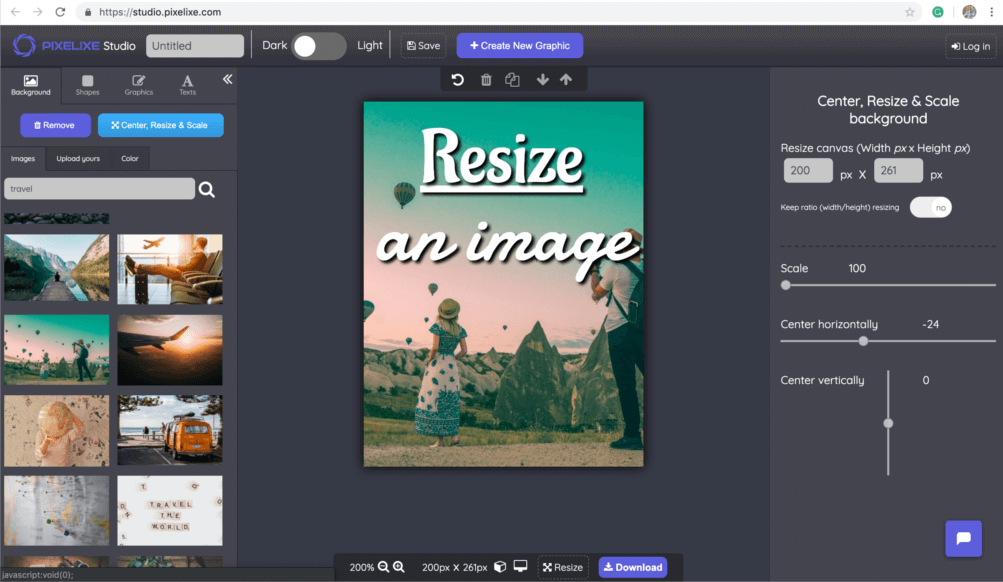 Once you uploaded your photo from your computer, click on the "Texts" tab (Between 4 options : "Background", "Shapes", "Graphics" and "Texts"). Click on the "Texts" tab, and then click on the "Add text" button. A caption called "Heading text" will instantly appear on your current document. Double click on it to edit text or Click once on it to open the caption setting panel (right side on the screen). From this panel, you can change font size, color, font family, line height, letter spacing, shadow and more.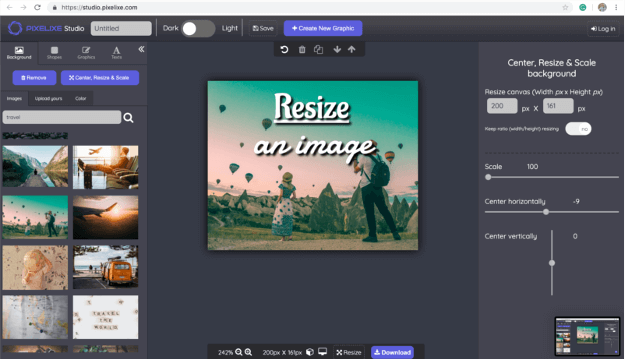 3

Download

Nothing more simple to download your creation. Click on the blue "Download" button from the bottom center toolbar. You will instantly see a popup with title "Download your creation" with a few option to let you download PNG, JPEG or HTML (HTML restricted to PRO subscriber). Click on one download option and the download will automatically start, generating the image and write it on your computer.


Resize your first image NOW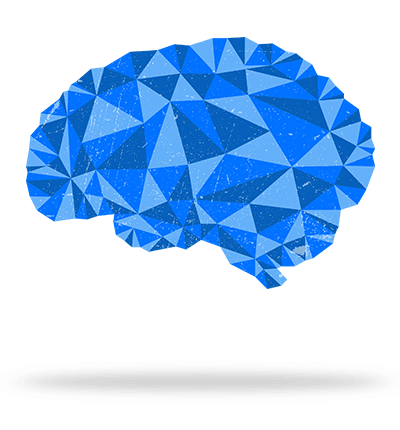 inquiries@pixelixe.com
PIXELIXE

Studio
Beyond neutral Carbon footprint
1% Pledge to fight deforestation!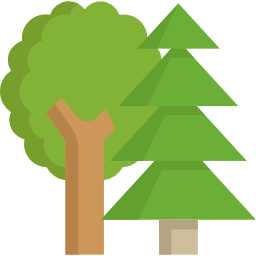 At Pixelixe, we want to contribute making our world a better place. Our target is not only to offset our carbon footprint compensating our own CO2 emissions, we want to go further and decided to invest 1% of our revenues to "Tree Planting".