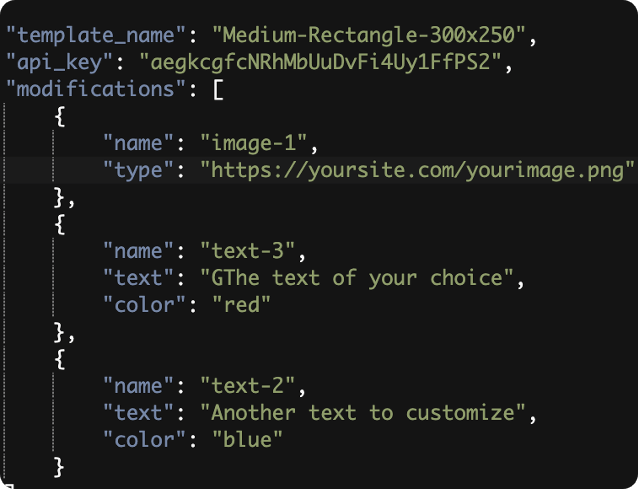 We are really glad today to release a new version of our API (V2). During the past months, we gathered a lot of feedback from existing users and thought it was time to upgrade the way our "White-label" editor can be integrated into websites and also to simplify how the Image Automation API can be combined with the editor.
A lot of improvement have been made, here is a description of the main changes.
Introducing document UID
Starting from the V2 version of our API, each Document created by you or your users are now stored and hosted (direct URL generated for each of your Document) on Pixelixe platform. No need for you to store Documents on your server and to re-expose them to their users.
With V2, each API generating a Document will return a document_uid (Unique Identifier) and a direct URL link to access it.
Now, you can generate unlimited version of your Document with the Image Automation APi using the document_uid parameter.
Introducing user UID
To identify who created what, you can now pass along each white label editor opening a user_uid parameter. This uid will be stored alongside the document_uid and will be sent back to you when redirecting the editor to your website to let you match created Document with users.
Introducing document search API
The Search Document API returns by default all documents attached to your account (created either by you or your users or either only yours or only theirs). This API can also be used to retrieve a specific Document using the document_uid parameter. Of course, you can also retrieve all documents created by a specific customer using the user_uid parameter.
New plans
Our business model changed with this version and we now offer 3 plans "Startup", "Business" and "Enterprise". Indeed, most of our operating cost with the V1 was processing cost (based on image, PDF, etc generation). Now, as we store each Document in our platform, our operating cost increased a lot. Therefore, we decided to update our business model removing the "API call" notion replacing it with a more easier to understand "Document generation" option (processing & hosting included).
Upgrade from V1 to V2
If you subscribe before March 21th 2021 and want to upgrade your existing account from the previous version to the new V2 release: Please contact the Pixelixe team at inquiries@pixelixe.com to request the upgrade. As described in the "New Plans" section above, as our operating cost are increasing with the new storage and hosting features, API calls attached to your account won't be effective anymore. A fair plan based on "Document Generation" (new business model) will be proposed to you by our team.