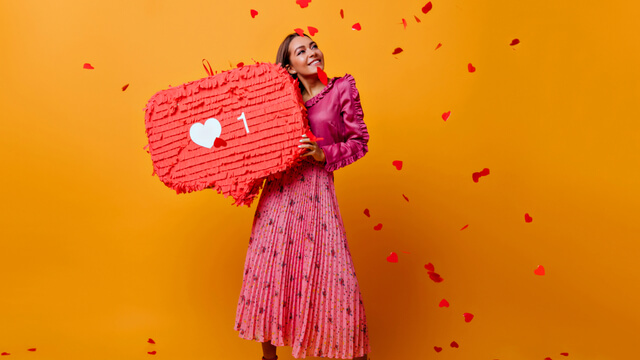 Marie Kondo's tidying methods are all about clearing out the clutter. Find out how to use her principles for your social media marketing strategy.
Marie Kondo developed the KonMari Method™ to achieve a clutter-free life. The approach works step by step to help you get rid of unnecessary things that are taking up space.
You start by dividing up your belongings by category, and move on from there, discarding things that no longer "spark joy". It's a process of introspection and mindfulness.
This approach can also apply to your social media marketing methods.
You need to look at your Instagram account and break it up into categories.
Look at what's working and what's just hanging around serving no purpose. Get rid of the useless components and focus on the aspects that "spark joy" in your marketing material.
So, how do you do this successfully? Let's take a closer look.
What Minimalism In Social Media Marketing Means
"Less is more."—Ludwig Mies van der Rohe
When implementing principles of minimalism in social media, the process is simple.
Instead of adding more components to your social media marketing strategy to obtain a return on investment, rather evaluate what's done, what's working, and which inefficiencies need addressing.
Stop trying to fix things by layering on multiple solutions. Often, the most effective option is the simplest.
It could be a simple matter of researching where your audience spends most of their time, and what posts receive the most engagement. Then use your findings to restructure your existing plan. It's more than simply bombarding a popular channel. It's about using the channels best suited to your brand and delivering content that's relevant to your audience.
Increasing your ad spend or post frequency won't be much help if the right people are not watching your feed.
Sometimes, you need to take a step back and shift your focus instead of trying to force a social media marketing strategy to work.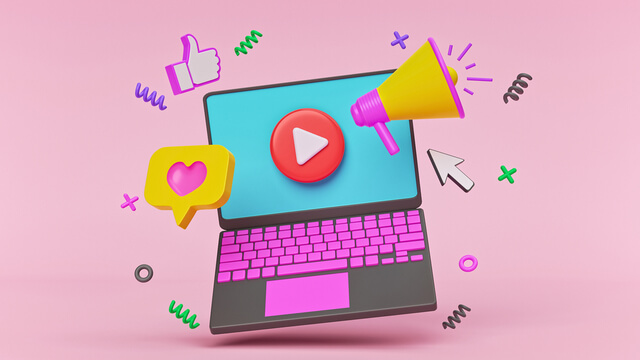 What Elements Spark Joy On Social Media?
When you begin decluttering, you need to take a good look at your online presence.
What are you posting and what are people reacting to?
The best way to spark joy is to create content that is engaging and that elicits a positive reaction. You can't do this if your Instagram feed is messy, has no direction, and lacks a clear brand message.
Focus your energy on creating clear and to-the-point messages. You can keep your feed clean by utilizing Instagram's stories for quick, on-the-go posts. This way, you cut the clutter in your account, but can still connect with people in a more personal, less curated manner. By doing this, you'll combine the personal touch with a professional, streamlined looking feed.
Clean up your feed by removing posts from when you were experimenting with your brand's look and feel. Keep the content that relates to your brand as it stands today.
Consider what you're posting and how often you're posting. If you're bombarding your followers with several posts a day, take a step back and re-evaluate your strategy.
Rather publish less, but more relevant, posts on your feeds. For example, instead of posting five short posts as a series, rather post one in-depth post or quote that will offer value to the reader. Use your Stories for regular updates or content that isn't as impactful, but that still connects you to your audience.
You don't want your audience to see your brand as clutter, or that your social media presence clutters up their feeds. Stick to a posting schedule that still lets your voice be heard, but don't drown out all the rest.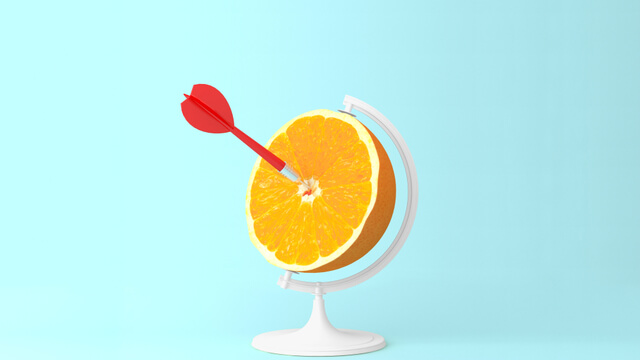 How To Cut The Clutter On Instagram
"Simplicity is the ultimate sophistication."—Leonardo da Vinci
In a digital world, your Instagram posts reflect your brand. So, how do you want the world to see you?
While your account needs to showcase who you are, you need to focus on the basics; the things that spark joy.
A simple way to start is to look at your Instagram grid.
What do you see?
A professional businessperson or brand? Or a barrage of posts that aren't cohesive, look haphazard, and have no real identity?
Remove the aspects of your account that are no longer relevant. Old posts, poor quality images, topics that may be irrelevant, or any other clutter can go.
Focus on showcasing the here and now.
How Filters Can Maximize Minimalism
To keep things simple, filters can help create a uniform, structured look on your social media feeds.
Instead of loud, mixed images, rather look into using a specific filter every time you post an image. This filter will form a part of your brand's identity.
Choose a simple filter that provides an almost soothing effect to your feed. Using a monochromatic palette is a great option, as is using colors that reflect your brand identity.
Just be sure to cancel out the noise, but not the image itself. Keep the finer details and ensure your chosen filter enhances not detracts from your social media marketing message.
Pixelixe filters are ideal for transforming your images. You can quickly and easily create photos that will grab attention, and that have the same feeling of uniformity across your brand.
Why Image Editing Is Crucial To Keeping Things Simple
Minimalism is all about simplifying things, which is why photo editing can be a crucial tool in achieving this.
The trick to photo editing is to find a focal point and simplify the rest of the image. Whether this means cropping out background, creating a fade effect, or enhancing specific colors, the choice is yours.
If you simplify the appearance of your images, you'll find that they'll appeal to a wider audience. They'll be easier to identify, and will elicit an instant reaction.
Remember that not everyone will view your Instagram feed on a desktop computer. Most people will access your account on their mobile phone. This means that whatever you post will be viewed on a small screen, and should be instantly identifiable.
By creating crisp, clean images that convey a clear message you'll connect with people, and those people will start to recognize your brand.
With the Pixelixe Graphic and Image Editor, you can tune images to make them stand out. touching up lighting, or adding subtle effects to focal points, all go a long way towards creating an impactful image.
Simplicity Is Key
Marie Kondo's drive to find the things that spark joy and disposing of the things that are no longer useful can apply to multiple situations. You don't have to limit her approach to just your closet.
When marketing your business on social media, you need to identify what sparks joy and let go of the clutter. Your followers will appreciate a clean cohesive feed, and with the right photo editing tools and Instagram filters you can convey your message in a way that speaks louder than words.