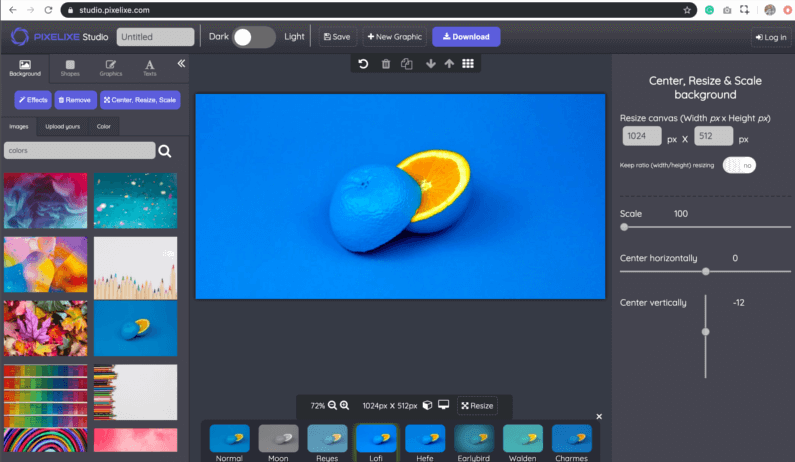 Enhance your photos, without the need to go through professional software.
We are proud to announce that we added a lot of amazing features recently into Pixelixe Studio, our free online graphic creation tool. The most amazing one is the availability of photo effects and photo filters in both the free and paid version of the Studio.
Filters are a fantastic way to transform a bad photo into a vibrant and striking image.
Adding filters to your background image will allow you to manipulate colors, saturation, light exposure or simulate a change in focus. Filters and effects can age a photo, give photos a better color temperature, or make colors more vibrant.
Here are the main direct benefits of Photo effects :
Improving aesthetics
Adding vintage effects.
Highlighting objects.
Manipulating colors.
Making the photos appear more fun and unique.
Experiment with filters to alter the mood or feel of your images. The best filter for your design will vary depending on your content, so make sure you have a clear idea about the emotions you want to project.
To apply a filter to your background image in Pixelixe Studio, you just have to add a background and the toolbar below with a variety of predefined filters will popup in the bottom of the screen.

As a reminder, to add a background image in Pixelixe Studio, start clicking ton the "Background" menu (left side of the screen), then either select an image from a collection of 1.000.000+ high res photos available within the app or upload yours.
As you can see on both screenshots below, changing effects is pretty easy, you just have to click on your favorite presets to instantly have a look of the result.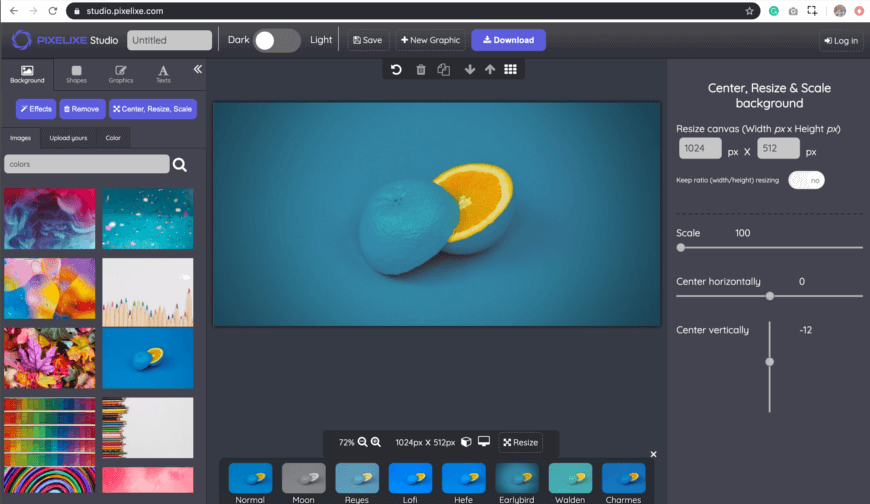 Ex : Poor light exposure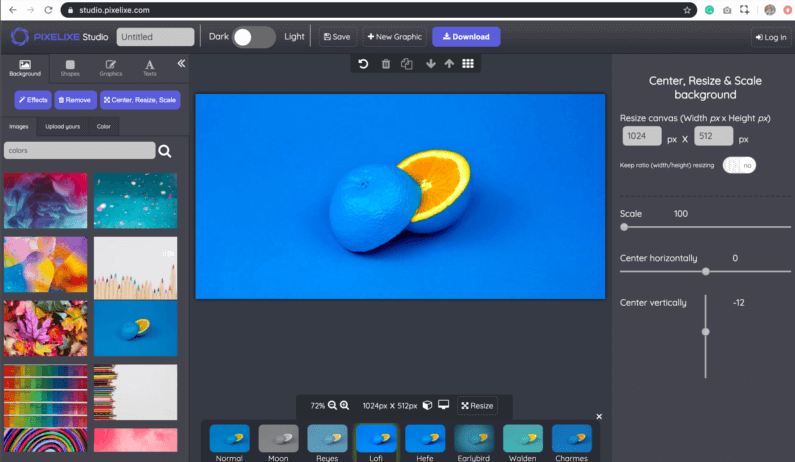 Ex : Better light exposure
Filters are becoming increasingly popular among users of mobile photo-sharing tools and sites and we are thrilled you will now benefit from amazing professional effects directly inside Pixelixe Studio.
Apart from this new feature embedded directly within Pixelixe Studio, we also created a standalone application dedicated to applying photo filters. Test it now, this app is also 100% free and unlimited :
https://pixelixe.com/instagram-filters/filter-based-photo-effects.html
Read more about photo effects following the link below :