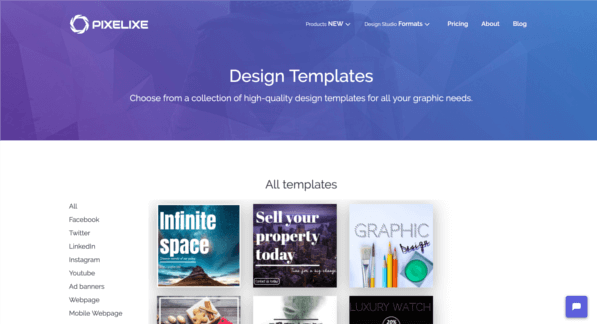 In business and marketing, you always have to go where your audience is, and that means you should have a presence on all the main Social Media networks such as Facebook, Twitter, Instagram, and Linked-In.
Social media is an incredibly important connection tool. Whether you are a business trying to reach out to your target audience or just an individual trying to keep in touch with your old friends, having a compelling and attractive social media page helps you entertain your followers and keep them listening.
But sometimes, when you're brainstorming your next message to your followers, it can be difficult to find inspiration.
I can't remember how many times I wanted to post on Instagram but I had no idea what to post. Of course, my objective was to post something that is memorable and share-worthy to my audience but what exactly? No clue.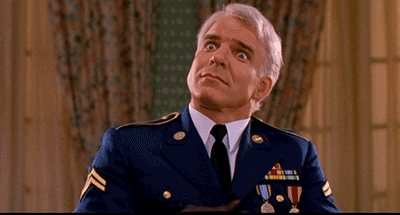 What better way to find a notable image than by creating your own?
A solution: being inspired by premade templates and create your engaging graphic in a minute with a graphic creation tool designed to be one of the fastest and easiest to use on the market.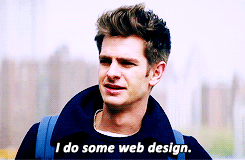 Drive more engagement on social networks with the help of professionally designed social media graphic templates.
Guess what, we are proud to announce that we recently launched a wide selection of free ready-made templates that will make it easier to stand out on Facebook, Instagram, Twitter, LinkedIn, Youtube and other social media platforms.
Check out this free collection of free graphic templates clicking the link below :
https://pixelixe.com/templates/
All templates are of course free to use, sized appropriately, and super easy to customize (just click on it and you can edit everything from our editor (No account required by the way).
How to start creating a social media graphic with Pixelixe templates ?
Really easy, either go directly to https://studio.pixelixe.com/ and choose your favorite format among the preset dimension.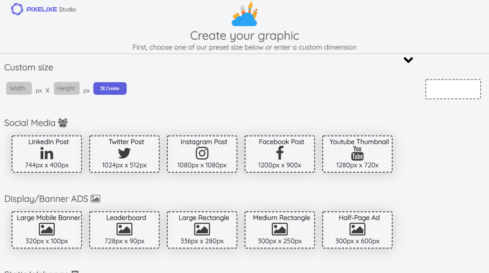 Once you will click on a format, either LinkedIn post, Twitter Post, Instagram Post, Facebook Post or Youtube Thumbnail, you will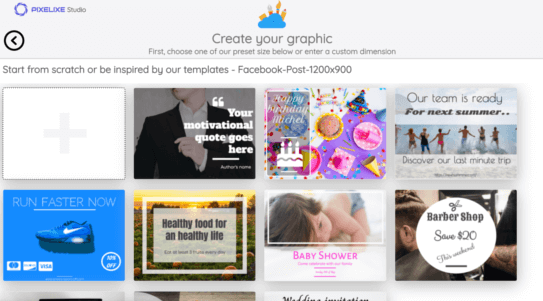 Or directly pick the template of your choice from our dedicated free templates page :
https://pixelixe.com/templates/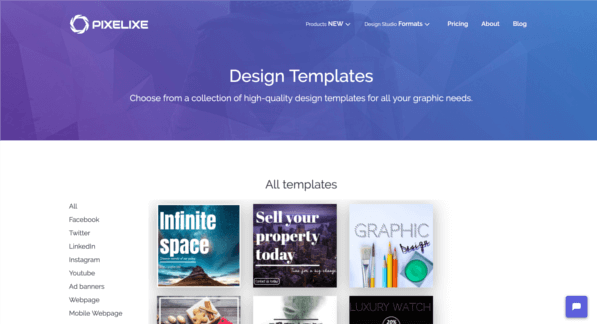 Both way will redirect you directly into the online Pixelixe Studio editor :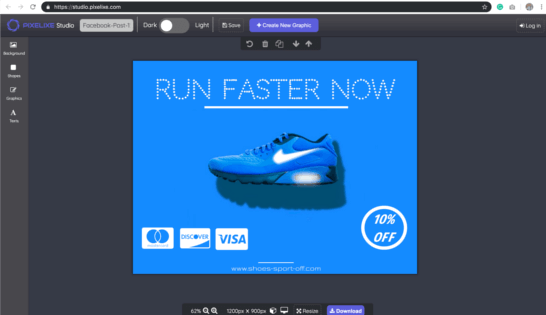 Once you are in the editor, it is really simple to edit your graphic and modify whichever you want. From icon, shape, image, and text (font family, font size, colors, opacity and more) you can tune everything and even background photos. You will benefit from our integration of around 850.000+ free photographer photos from our partner Unsplash and of course, you can download your creation in one click.
Conclusion
It is time for you to drive more engagement on social media with the help of our professionally designed social media graphic templates.
Our Studio has been designed to be ridiculously easy to use and the perfect utility tool for small businesses, marketers, bloggers with no design background at all.
Not convinced, yet, test it right away for free (No account required).