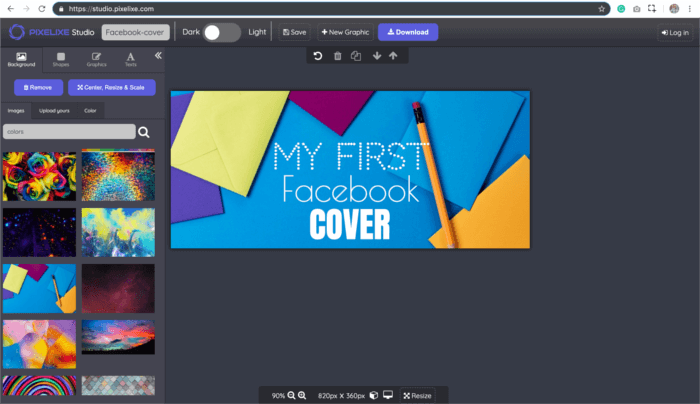 No need to say that Facebook is the most popular social network on planet earth with billions of users and potential reach for you ;).
This can sound like an advantage but the counterpart is that you must be really competitive and stand out of the crowd to attract visitors and potential users or buyers for your service.
Apart from your profile picture, it remains key and important to catch visitor's attention with a perfect facebook cover. In this article, you will discover how to make a facebook cover easily and optimize with the perfect size.
Facebook's web interface is designed to be responsive, which means it fluidly adjusts for different displays (different sizes of desktop), and it's flexible enough to deal with desktops as well as mobiles. But while there are some specific guidelines in terms of dimensions to use, it's also a bit trickier than it might seem at first. So here are some recommendations for making the most of your Facebook cover photo.
How to get the ideal Facebook Cover Size
According to Facebook, your cover photo displays at 820 pixels wide by 312 pixels tall on computers and 640 pixels wide by 360 pixels tall on smartphones.
But, keep in mind that your Facebook cover will displays differently on mobile and desktop devices.
Therefore, we recommend using 820px wide by 360px tall (the highest of both computer and smartphone recommendations.
To summarize, here's what we recommend for your Facebook cover dimensions:
Use the recommended sizing of 820px by 360px

Leave empty space at the left and right of your cover photo

You will lose the original quality of your image after the upload, so I suggest you to save your work in its highest quality.
Globally, the best practice to apply is to keep your most valuable content (text, images, etc) in the middle of your cover to avoid having hidden elements on specific screen sizes.
As you can see below, keep in mind that not 100% of your Facebook cover will be visible. Sides won't always be visible, especially left and right sides and the result will be different whether your profile is displayed on a mobile or on a desktop browser.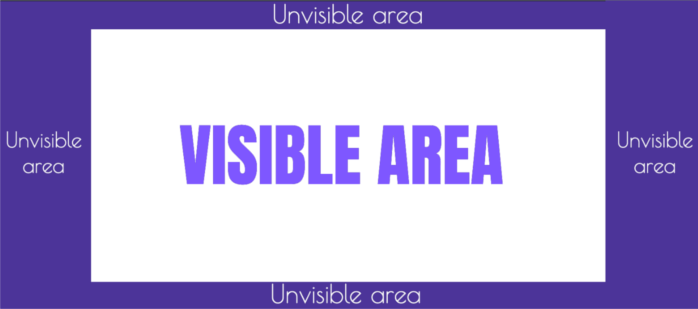 How do I create an image with the correct Facebook cover photo size?
Here is a good way to ensure your cover photo is the correct size for Facebook.
Create a canvas with the 820 px 360 px Facebook cover dimensions in Pixelixe Studio
You can use our free graphic design studio, Pixelixe Studio to create your own unique banner image. Absolutely no account required to use it, just click the link below and you are ready to go :
First choose a custom format "Custom size" of 820 x 360 px and click on the blue "Create" button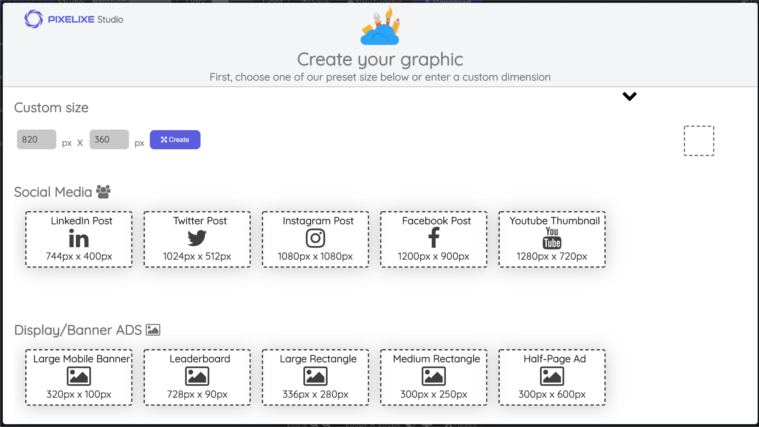 Then, once you are in the main studio, start by choosing a background image.
Search from the 1.000.000 stunning images and photos available in the "Background" section (menu from the left side of the screen).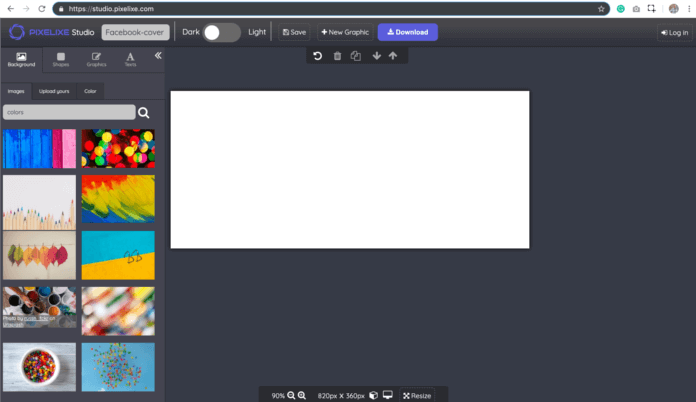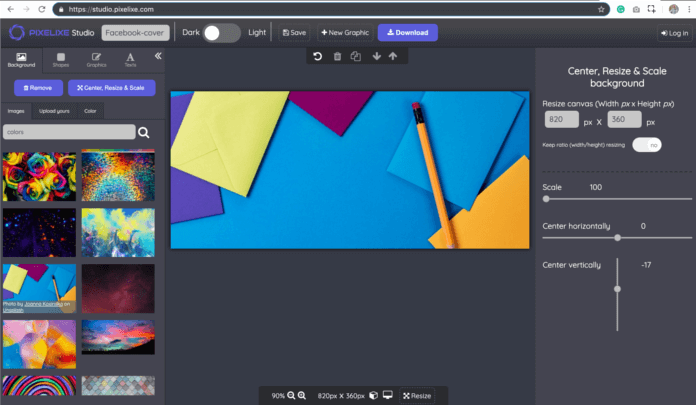 Finally, add a caption to your image
Don't forget to choose a large font size to maximize your chance to catch the attention of visitors.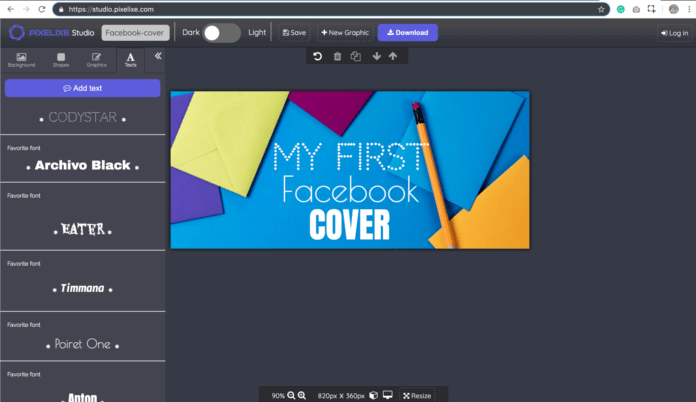 Pixelixe Studio is free and no account is required to use it. Create your first Facebook cover now : https://studio.pixelixe.com
Conclusion
Did you know that 47% of Facebook users accesses the social network from their mobile devices?
Here are other few key numbers that might motivate you to carrefuly design your Facebook cover photo :
As of Q3 2018, there was 2.375 billions monthly active users and over 1bn of those are mobile-only users.
1.49 billion people are daily active users.
Impressive, right??
Last but not least, here are most common mistakes to avoid to create the perfect Facebook cover photo :
Too much caption (the most important -> 6 or 7 words max)

Not branding your photo

Too much clutter

Not using your logo wisely

Unappealing Color Combination
Other Facebook picture sizes if required
Cover Photo – 820 x 360 pixels

Profile Photo – 320 x 320 pixels

App Images – 111 x 74 pixels

News Feed Images – Width of 504 pixels min; recommended size of 1,200 x 628 pixels