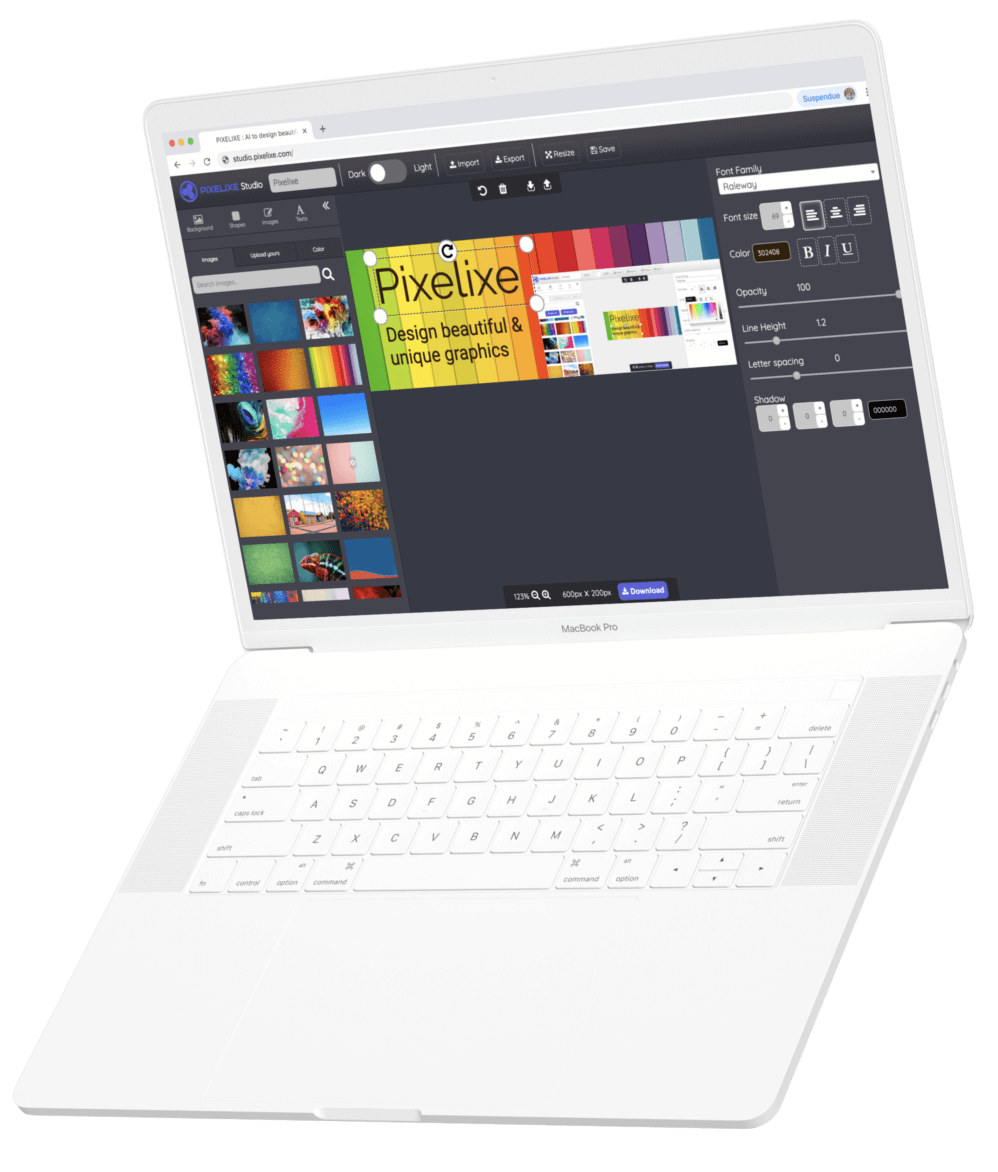 We are pleased to release today the first version of our « Graphic Studio ». From social media, ads, blogs and more, Pixelixe Studio is the perfect image creation tool to create engaging graphics and help marketers, bloggers and small businesses worldwide promoting their products and services on all digital platforms.
Conceived for non-designers (SMBs with limited resources and budgets) willing to deploy simple marketing and social campaigns without spending tons of money with agencies, the studio lets anyone (especially people with absolutely no design skills) choose among a collection of 850.000 images and thousands of fonts and icons to quickly conceive beautiful and unique graphics. Users can also drop their own images and instantly download their creation, ready to be published on social media platforms and other digital marketing campaigns.
All of that with absolutely no technical knowledge required, for free and without any account. Just need to go to https://studio.pixelixe.com/ to access the studio.
Why Pixelixe ?
Each of us consumes hundreds of images every single day without even noticing it : on billboards while driving, while walking the street, in shops, metro stations, on our smartphones, everywhere.
We, humans have the power and ability to see colors, shapes, perspectives and with that, the imagination that let us dream.
At Pixelixe, we believe our eyes are one of the best asset human beings have and we want to delight yours with stunning and beautiful images. That's the main reason we created a tool to let anyone create amazing graphics without design or technical skills required.
Moreover, the design industry is mostly dominated by agencies. Agency prices are really expensive and not affordable for everyone, especially small and medium businesses. We wanted to significantly reduce the price tag to get access to serious content.
About us
At Pixelixe, we have an ambitious plan to reinvent entirely the way graphics are produced in the digital industry.
Solving problems and building products is in our DNA and will always be our main driver. Communication will be available on our website periodically.
Links :
Presentation video :
https://youtu.be/yYM7tcOj344
Website :
https://pixelixe.com/
Pixelixe Studio App :
https://studio.pixelixe.com/