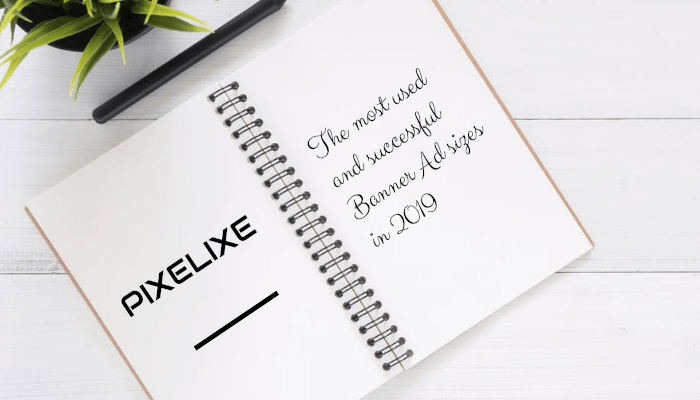 Different ad sizes and ad formats are best each at their department. While some increase ad impressions, the others achieve better click-through rates or memorable user experiences which convert post-view.
Discover in this post the most used banner Ad sizes of this year according to Google.
As a rule of thumb, wider ad sizes tend to outperform their taller counterparts, due to their reader-friendly format. Readers absorb information in "thought units," several words at a time. Wider sizes let them comfortably read more text at a glance.
If positioned well, wide ad sizes can increase your earnings significantly. The sizes we've found to be the most effective are the 336x280 large rectangle, the 300x250 medium rectangle, the 728x90 leaderboard, the 300x600 half page, and on mobile the 320x100 large mobile banner. Keep in mind that while these ad sizes typically perform well, you should use the size that best complements your pages. It's better to add one recommended ad unit than two smaller ad units next to each other.
The Top Performing Banner Sizes
Medium rectangle 300x250

Performs well when embedded within text content or at the end of articles.
Large rectangle 336x280

Performs well when embedded within text content or at the end of articles.
Leaderboard 728x90

Performs well if placed above main content, and on forum sites.
Half page 300x600

The 300x600 is one of the fastest growing sizes by impressions and is indicative of a trend where publishers are offering more visually impactful ad sizes that are preferred by brand advertisers.
Large mobile banner 320x100

These ads offer advertisers twice the height of the standard "mobile leaderboard".
Conclusion
Make sure that your ads that are no bigger than 150 KB in file size. Anything above that will generally be disapproved by Ad servers simply because the bigger the file is, the longer it takes to load.
Source :
https://support.google.com/adsense/answer/6002621?hl=en
N.B: A quick update on this blog post to announce we recently release an Image Automation API to our platform. With this feature, you can automatically generate variants of your image on the fly. Developing a text to image generator was in our roadmap for a long time and we are now thrilled to see it fly.
To get more details about our [banner generation] (https://pixelixe.com/banner-generation.html) tool, please follow this link on our website: [https://pixelixe.com/automated-image-generation.html] (https://pixelixe.com/automated-image-generation.html)