PIXELIXE API enables to embed a top of the
art "White label" graphic design tool inside any website.
1
Start by customizing your editor to match your brand identity.
We provide an easy to use customization tool
(No development required)
You can upload your logos
and choose your colors in less than five minutes.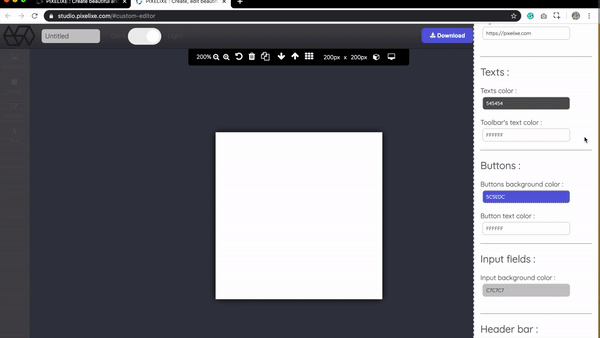 Discover in the video below how it works from login to testing the API