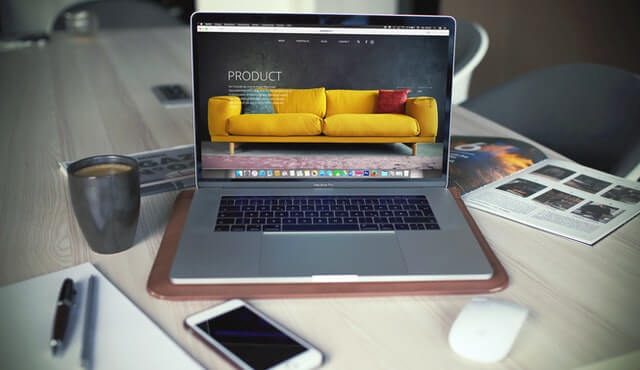 Over the years, many entrepreneurs have shifted their focus from traditional to e-commerce businesses. With the advent of rapid internet usage, millions have earned profit from online businesses. And, when it comes to operating an eCommerce business, it's important to have a user-friendly website.
Without an e-commerce website, it becomes difficult to reach out to the targeted audience. But, almost 380 e-commerce websites get registered every day. Thus, it makes it difficult to keep up with the conversion rate of the e-commerce website.
You might have added an easy user interface to the online business website. But, that's not enough to increase the site's conversion rate. Without the right UX optimisation, the online business holders won't be able to add more customers to the e-commerce store. And, there are varied ways by which an e-commerce business owner can improve the user experience.
Creating an e-commerce website that is mobile-friendly gets a priority. Additionally, it's important to minimise the website loading time to trigger conversions in the online store. That's not all! To become a successful online business operator include these UX web designs and other such hacks are mentioned below.
1. Keep the On-Site Search Simple
You must have created a well-designed e-commerce site, but have you added a user-friendly search bar? No! Then, it might be daunting for the customers to find the products they are looking for. And, this will adversely impact the e-commerce website's conversion rate.
To improve the user's experience, consider adding a simple and easy to navigate product search bar. With it, online business operators can generate more revenue and increase customer engagement. Don't forget to add a drop-down menu where there will be a list of currently available products.
What Should You Add in the On-Site Search Box?
To improve the customer experience, consider including an auto-suggest and recommendation option. Additionally, it's important to focus on adding a "typo-tolerant" search box on the e-commerce site.
Have you thought about inserting an autocomplete or autocorrect opinion? No! Then, it's high time to think about that. Because these search box options can be the driving factor to improve the site's UX. Make sure the on-site search bar contains mobile-search compatibility. So, schedule an appointment with the eCommerce web designing services expert to get the on-site search bar.
2. Add a Product Comparison Section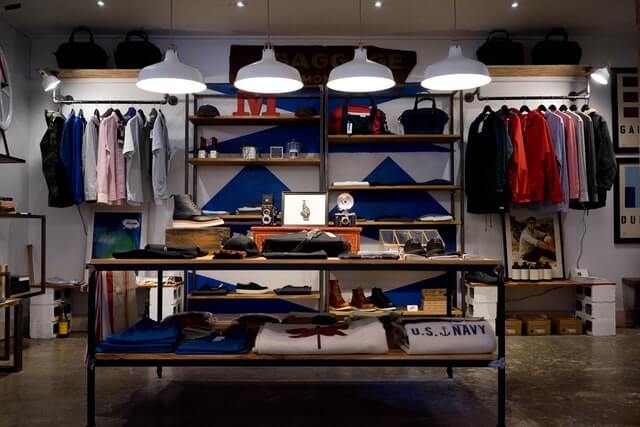 Online buyers opt for buying products only after checking the required product's price from the other websites. And, by adding a product comparison section, you can help the online audience turn into regular customers. Include a "Best Buy" option where there will be the on-demand product's price. Opt for adding unique features, along with the highest-selling products in the online store. These sorts of options will help the customers to decide whether the product will be worth buying or not.
3. Include a HomePage and Category List
More than 75% of customers never consider buying from an online store when they didn't find the homepage intriguing. Thus, once you get the business idea, opt for adding an engaging homepage design to the website.
Renowned companies like Adidas and Amazon have driven conversions with a unique homepage. But, without knowing the must-have elements of an online store's homepage, you won't be able to increase the customer base.
What are the Essential Elements of an ECommerce Website's Homepage?
Every e-commerce owner should emphasise creating a clutter-free homepage to maximise UX performance. Don't add too many elements in this website section; that can decline the conversion rate.
Do you know more than 25% of buyers form an impression of the online companies by checking their homepages? If the homepage design is created right, you can become a leading e-commerce platform.
But, do you have any idea what brings success to the online business? Here, we include a list of elements that you must add to the site's homepage to attract customers:
A clear company logo and name that depicts the type of products you deal with
Add the list of most searched and best-selling products
Get a product recommendation section
Place a well-arranged category menu in the centre of the homepage
Focus on the latest product/service offer and deals
Feature the trending items and new arrivals
4. Redesign the Product List & Filters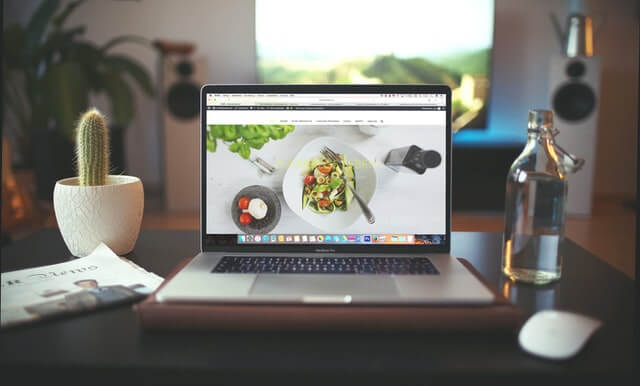 Do you know what the best way to increase the conversion rate of e-commerce sites is? Consider restructuring the product list and the site's filter section beforehand. More than half of the customers opt for checking the online business site's product listing in the first place.
A product listing page plays a pivotal role in driving visitors to the retail site and improves the conversion rate. Here is the list of the comprehensive features that you should add while filtering the products list:
Price Range
Size
Product Type and Category
Gender
Brand
Available Colour
Material
5. Customise the Product Layout Page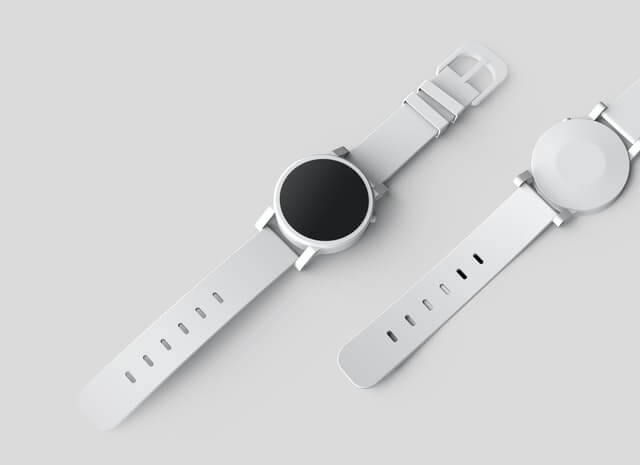 Don't overload the e-commerce site's product page with irrelevant information. Because that's the prime reason behind the declining conversion rate of the online business. Thus, while designing the e-commerce website, make sure to add a clear and simple product page layout.
It's an essential step to increase the number of customer's numbers in e-commerce businesses. With a decent product page layout, you can increase the conversion rate up to 15%. Popular product manufacturer companies, like Apple and Amazon, have added a FAQ section. Along with this, they have also added well-written descriptions of the available products.
What else can you Add to the Product Layout Page of the E-commerce Store?
Well-designed product pages improve online visibility and generate more traffic on e-commerce sites. Though, many individuals provide less attention while designing the product page. But, you should never consider doing that if you want to increase the conversion rate. Along with adding well-described product descriptions, it's important to have a live chat section.
Showcase the customer feedbacks and ratings on the e-commerce site's product page. Instead of adding product pictures, incorporate videos or GIFs to grab the customer's attention. Highlight the "Call to Action'' section so that the customers can easily find it. And, for further recommendations, take help from experienced website designing experts.
6. Opt for Providing a Clear Product Definition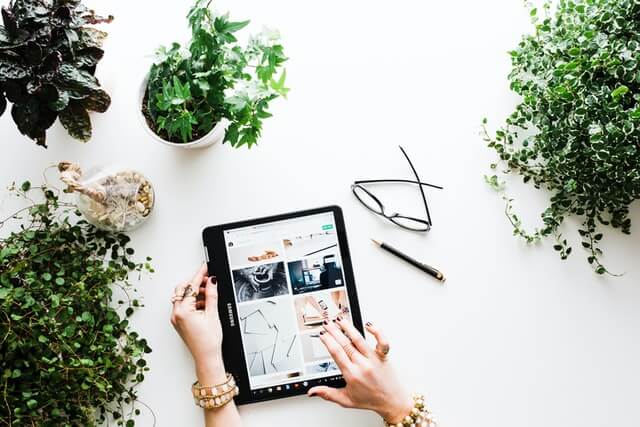 Before purchasing a product, the online buyers thoroughly check its description. And, for this reason, it becomes essential to provide detailed information about the products/services. Add relevant and high-quality product-related images to initiate conversions.
But, don't copy the product description from the leading e-commerce websites to increase the client's number. For adding plagiarised information, Google can penalise the e-commerce website. As a result, you can face a severe business loss and lose your online reputation. So, be unique and think out of the box to stand out in this competitive global market.
What are Other Ways to Improve E-commerce Website's Conversions with UX Design?
Most of the customers who are visiting e-commerce websites want to buy products without creating an account. Thus, every eCommerce store owner should add a "guest checkout and account" selection option. It will help customers to get their required products without sharing their personal information. Avoid adding complicated password creation processes to improve the site's conversion rate.
Do you know what could be the easiest way to get more customers on the e-commerce platform? Offer free product shipping and delivery options — that's what every online shopper wants. Resolve the validation issues and include an "add to cart" option to drive conversion. So, don't wait! Reach out to the best website designing expert and add these UX designs to the e-commerce site.