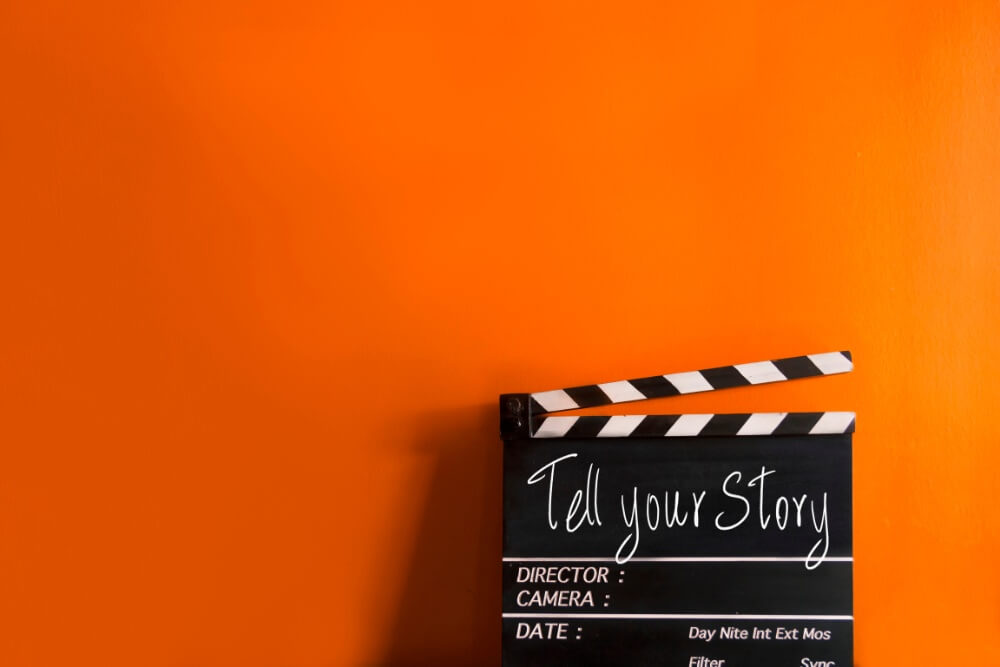 Marketers who are looking for an effective way to promote a brand and capture target audiences' attention on both online and social media platforms are no stranger to video marketing. And they're fully aware of its positive effects on businesses: helping prospects understand products and services through an easily digestible medium.
According to a survey conducted by Animoto, around 96% of marketing professionals use video marketing, and most of them were pleased with the results of their strategy. Additionally, this strategy continues to be in demand since billions of users spend hours watching videos every day.
In this digital age, anyone can produce and release an engaging, informative, and high-quality video. They may even use an online downloader to obtain the video they want, such as a Vimeo video downloader. However, not every video can go viral and lead to a boost in sales and revenue. This is the challenge that most marketers face today.
So, if you're wondering how to run a successful video marketing campaign, then you're on the right page. This guide will reveal all the secrets of a powerful video marketing strategy you can execute with ease.
1. Define Your Video Marketing Goals
To have a successful video marketing campaign, you should have well-defined and realistic goals. Why are you executing this campaign? Do you want to improve awareness, conversion, or revenue? Do you want to make more genuine employer brand videos? What will your videos accomplish at the end of the day?
If this is your first video marketing campaign, experts recommend starting with a few goals in mind, so you won't feel overwhelmed. A good example, to begin with, is to boost brand awareness.
Alternatively, you may refer to the five stages of the marketing funnel as you identify your goals. Once you have defined your goals, determine where they'll fall into the funnel. Will they be in the awareness stage, consideration, conversion, loyalty, or advocacy? Identifying your goals with the funnel will help you produce a compelling call to action for your video campaigns.
2. Identify Where You Should Post Your Content
Many marketers usually focus on creating videos without even knowing where the content should be posted. However, this is a crucial step that may help you make your marketing strategy a success.
After all, knowing what video to produce and getting it approved isn't the end of the process. Hence, you should try to maximize where the content should be released, so you'll be able to keep yourself from creating videos that generate little to zero views.
Here are some places where your videos could be posted:
Website Blogs: These are the most common options for most marketers. If you're running one, you should utilize them. Make sure that all your videos are live and accessible to your audience. You can also create an abridged version of some of your videos for your landing page to spark interest and your audience going.

Social Media Accounts: Today, social media platforms are some of the most powerful ways to reach and attract the attention of a wide range of audiences instantly. They provide plenty of features you can use to improve your video marketing campaigns, such as IGTV, Instagram Reels, Stories, Twitter Fleets, and Livestreams.

Video Streaming Sites: These platforms are focused on distributing video content, including YouTube and Vimeo. Because they're so popular today, many marketers see them as a way to promote their brand and engage with its billions of users across the world. However, they're less effective when it comes to conversion.
Don't limit your video campaigns to a single platform only. You may use multiple platforms at the same time as long as you know how to do it properly. For example, the series of content you post on your website can be released on your social media accounts, particularly on your IGTV. By doing so, you'll be able to enjoy more engagement simultaneously.
3. Determine Your Video Types
Once you have identified the right place to post your content, the next thing you need to do is determine the type of video content you need to produce.
Throughout this process, you'll be able to decide on what will work best for your brand and your chosen platforms. Here are the most common types of video content you might want to consider:
Product Videos: The main purpose of product videos is to introduce your brand to your target consumers who aren't familiar with your company. These videos help you explain your products further by providing in-depth and valuable pieces of information. In addition, these videos address the top-most stage of the marketing funnel, which is awareness.

Explainer Videos: These are more complicated than product videos and are often used to discuss the processes relevant to your products. For example, you may use this type to discuss how your consumers will be able to use your products effectively. You may use animations as well to explain parts that are hard to understand.

Partnership Videos: If you're looking for a way to establish the credibility of your brand, this type of video may be your best option. You can partner with existing companies in your industry by conducting interviews or offering speaking opportunities. While this type may not lead to sales, it may help you discover quality leads for your business.

Event Recap Videos: These videos may seem unimportant, but they can be a valuable asset for your customers and prospects. They will help them catch up on any events they might miss, promoting engagement and deeper conversations. On top of that, other people not familiar with your brand may develop an interest once they watch the videos.

Client Testimonials: These videos are a reliable strategy to promote your brand through word of mouth. Your previous clients may provide recommendations that are most likely to be trusted. Furthermore, client testimonials are perfect for prospects considering options other than your brand.
For creating the above videos, you can use a voice generator tool to create different types of voices in different languages. Don't limit yourself to one type. You can even use all of these types at once as long as they're relevant to your goals and brand.
4. Create A Good Story
Every successful video relies on impactful and touching storytelling. As you know, the human brain is programmed to hunger for a good story. An enticing story catches their attention and appeals to their passion, helping them decide whether to follow a brand.
In fact, all the types of videos mentioned above tell a captivating story, be it a product video, an explainer video, or a client testimonial.
Here are some ideas you might want to try:
Discuss the success of your customers.

Tell your audience what's behind your identity.

Inform your audience of the history of your brand and how it came to be what it is today.
These are just a few ideas you may take advantage of when producing a video. You may experiment with any ideas you can think of as long as it shares a great story.
5. Make The First Few Seconds The Best
The first few seconds of your video are crucial. Usually, people watch the first eight to ten seconds of a video, and if they find it amusing and interesting, they'll continue watching until they finish it. Otherwise, they'll stop the video, move on, and return to browsing.
You'll have to make sure to bring the story of your video to life as quickly as possible. This way, you'll be able to engage your audience and prevent them from scrolling through their feeds.
Here are a couple of tips you might want to follow:
Hook Your Viewers: In the first few seconds of your video, include a preview of what will happen in the video. This trick is popular with many influencers to hook their audiences into watching their videos.

Make Your Thumbnails Interesting: Never let your thumbnail be a random part of a video. Instead, create your own with the purpose of grabbing your viewers' attention and making them excited before they even play your content.
Remember that your intention should be clear and discuss what the content is about in the first part of your video. With a clear purpose, your audience will feel that your content is worth their time and will want to satisfy their curiosity, watching until the end of your video.
6. Tell Your Story Even Without Sounds
As you notice, videos on social media platforms automatically play as you scroll down your feed without any sounds. In most cases, people watch them without turning the volumes of their mobile devices.
For this reason, you should plan how you can make your video content interesting for your target audience with or without sounds. If your viewers can understand your story without audio, you can say that your campaign is effective.
Here are some ways you can improve your video content even without any sounds:
Focus on amazing and attractive visuals.

Provide text descriptions your audience may read, but don't make them feel like they're reading moving written content.
While these tips may help you optimize soundless videos, you shouldn't overlook how your content may impact your viewers once they turn the volume on.
7. Include Calls To Action
When producing videos, don't forget to optimize your video content with CTAs or calls to action. CTAs prompt an immediate response, encouraging the target audience to make a purchase.
However, CTAs don't have to be sales-like, such as the following:
Encouraging your audience to check out other content

Encouraging them to share their comments below

Encouraging them to follow or like your page

Encouraging them to subscribe to your page or channel
You might be wondering where to include your CTAs in your video. If that's the case, here are the three common positions where you can place your CTAs:
Pre-Roll: It's the beginning of the video that attracts viewers to play the content.

Mid-Roll: It's found anywhere between the start and end of the video, particularly in the part where the audience is most interested.

Post-Roll: It appears in the final part of your video, where the audience is highly engaged.
Among these parts, where should you prioritize placing your CTAs? According to Wistia, you should consider the mid-roll position to achieve higher conversion rates.
However, don't limit yourself to the mid-roll position. As long as you produce an engaging video, any location would work well, whether pre- or post-roll.
8. Create A Plan For Video Production
A good production plan is necessary for successful video making. It'll guide you through the process of producing videos and help you save resources in the long run. Without it, the entire production will be in chaos.
The following are the things you need to incorporate in your video production plan:
Equipment List: It includes a high-definition video camera, tripods, lighting equipment, props, and so on.

Video Script: A script is a necessity when recording anything. It'll guide you through the process efficiently. Make sure to revise it before using it. You can't afford to make multiple mistakes, especially when you're running out of time.

Storyboards: These are visual and graphic representations of what the video will look like after production. It's like a script but in hand-drawn images, which will dictate the course of events in the video.

The Right People: Make sure to assign specific and technical jobs to people who know the process well. This way, you'll be able to save time and avoid mistakes during the process.

Production Setting: Identify the right location, date, and time for the video production. Consider the natural light too when determining the proper timing.

Video Editors: After video production, make sure that you know who will edit your videos. They could be one of your team members or a third-party video production company.

Video Reviewers: They'll be the ones who will approve the elements within the video, such as background music, sound effects, etc. They also know what's best for your brand.
Go over your plan carefully, so you can identify some areas that need to be improved or add elements you might have missed.
Final Words
Video marketing is a useful strategy for increasing brand awareness, promoting your products or services, and connecting with your target audience. Running a video marketing campaign isn't easy, though. But if you know the secrets of successful video marketing, you'll be able to launch a campaign that's remarkable.