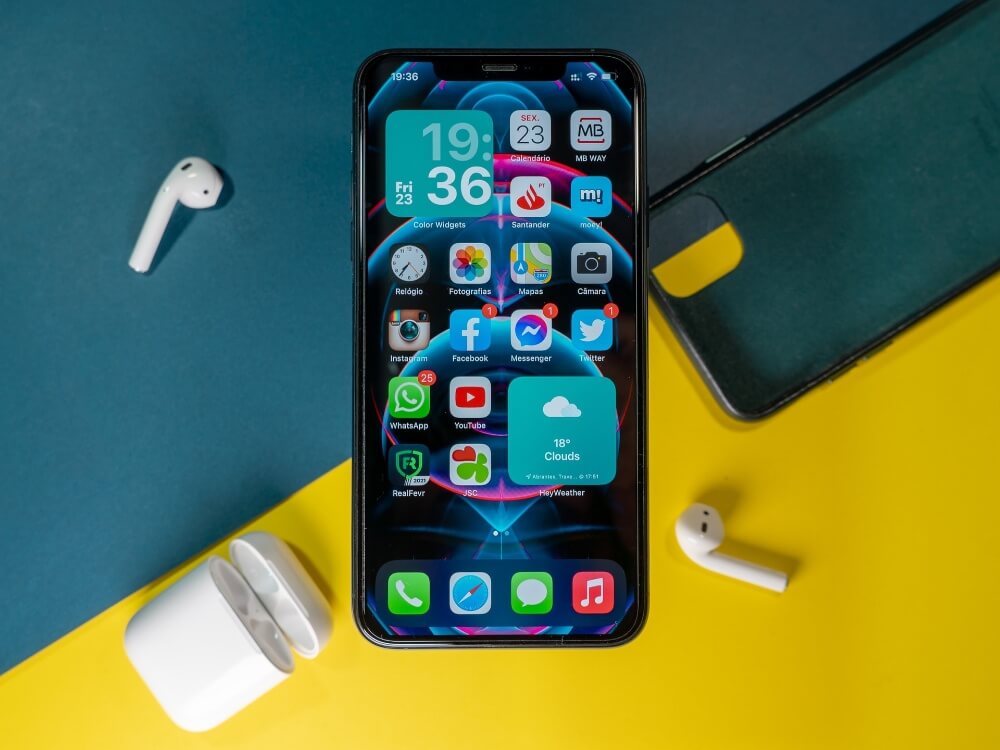 More than 50% of web traffic occurs on phones, and consumers are increasingly looking to carry out research and purchases on responsive, accessible and generally mobile-friendly sites and apps. As well as buying more products online, people are also using their phones to access advice and information on a range of everyday issues including banking, education and health.
For this reason, it has become more important for firms offering online services to adopt marketing strategies that perform well on mobile devices and that make the most of social media, viral videos and other digital tools. Of course, as well as providing accessible sites, their content must be of high quality to attract and retain genuine clients. From a law firm's relevant case studies to an influencer's travel adventures, well-researched storytelling can be an effective marketing tool, especially when it can be easily accessed on an appropriate digital platform.
Improving the Visibility of Law Firms
To stand out from the competition, mobile-friendly web pages and content will help a professional law firm to ensure that more clients can access their web listing and pages quickly and easily. This is particularly important because, if a site takes more than 4 seconds to appear, 25% of potential clients will leave it to look elsewhere. As well as being fast to load, pages need to show all the relevant text and pictures without cropping, and be responsive to voice commands. Together with a combination of high quality content and search engine optimization (SEO), a firm's web page will be even easier to find among its competitors as SEO can increase a firm's visibility by improving its position in search results. As users quickly scroll on their phone for suitable links and content, attorney SEO can help to further focus the interest of high-intent clients.
Engaging with Patients through Social Media
Now that the majority of millenials obtain medical information from the internet and almost 50% of US adults use social media for advice on healthcare, online platforms have become an essential communication tool for healthcare businesses and individual medical professionals. By uploading accurate and high quality content, healthcare providers are able not only to engage with current patients to ensure continued quality of care, but also reach out to potential new clients to offer specialized services. Forming relationships and sharing information with influential public figures, medical professionals and other experts can help to increase engagement with patients. At the same time, using tools such as social listening - gathering relevant data from social media - can be used to improve patient satisfaction, understand their needs better and even predict outbreaks of illness.
Employing Influencers to Showcase Travel Services
Influencer marketing is growing in popularity as the high numbers of followers involved can dramatically increase a company's visibility. This is particularly true in the travel industry where genuine reviews of holiday accommodation, facilities and transport are sought after by prospective travelers. By identifying influencers who share their values, organizations can use their networks to promote their brand and generate new interest in their products and services. In addition to raising awareness of the individual components of a trip, collaborations with influencers attract potential clients for travel agents. This is because they offer an authentic taste of often unfamiliar and exotic destinations, and provide reliable evidence of their interest and appeal. Influencers with a large global following can also help to increase the reach of an individual agent through their engagement with potential clients from countries around the world.
Producing Educational Videos to Promote Online Tutoring
As well as providing a comprehensive view of global travel destinations,videos are an effective way to share knowledge and information, and reach out to students via online tutorials. While teaching videos can be uploaded to a range of specialist online portals, Youtube is still commonly used to share lessons and informative 'how to' tutorials, and now even Tiktok is meeting a growing demand for educational material. As it is succinctly edited and easier to control, video learning is outperforming in-person lectures in terms of student engagement and improved grades, especially when it can be accessed so easily from a phone app. With so much material to choose from, the use of attention grabbing titles, enticing lesson summaries and complementary hashtags will all help content creators to reach a target market whichever mobile medium they choose. Making use of a platform's analytics can help providers to understand their audience better, and allowing comments will encourage feedback and promotion through word of mouth.
Designing Practical Financial Apps to Meet Growing Demand
An increasing number of Americans are now managing their money online, with over 75% using a phone app to perform everyday banking tasks such as viewing statements and paying bills. While most day-to-day banking is undertaken with major institutions, there is a large appetite for other financial apps that address a range of financial issues. Solving a specific problem is an important factor in creating a successful app that will stand out from the competition. For a financial app, this could mean supporting users to take a first step into investments, manage their savings or create a household budget. In addition to offering valuable content, ensuring an app is easy to navigate and intuitive to use will attract and retain more customers. This can be done by simplifying the design and basing it on familiar principles that users will quickly understand.
As potential clients research and access an increasing number of services on the internet, the way that businesses employ specific online platforms for marketing is becoming more important. While a professional legal firm will attract attention with high quality, mobile-friendly website content and relevant case studies, the postings of a popular influencer on social media is more likely to entice travelers to exotic destinations. Reliance on phones and other mobile devices for essential services including health, banking and education also means that by creating user-friendly apps service providers can reach a wider client base.