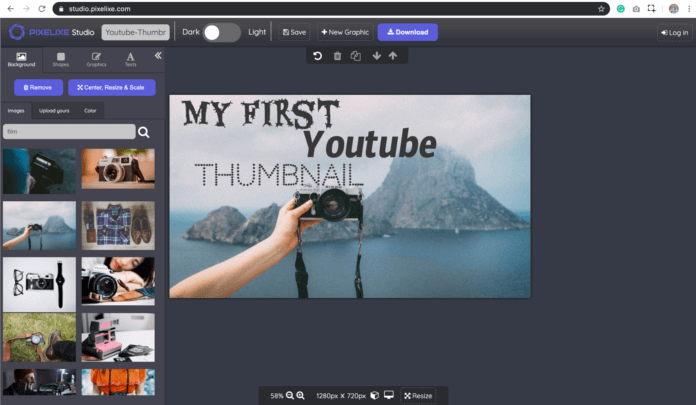 Did you know that Youtube is the world's second largest search engine after Google Search?? Did you know that Youtube has over 1.9 billion monthly active users ?
From a business perspective, you should also take into account that 68% of Youtube users watched a video to help them make a purchase decision and that 80% of them said they watched the video at the beginning of the shopping process.
This means that Youtube can be an enormous way to promote and drive people to buy your product or services. It is therefore quite important to spend a minimum of time to think and design your Youtube Thumbnail, don't you think?
For those of you who don't know what it is, YouTube thumbnails are the book covers of the online video world. Our decision whether to click on a video often comes down to its thumbnail: an eye-catching image draws us in, while a boring or blurry one puts us off.
Apart from your profile picture, it remains key and important to catch visitors attention with perfect Youtube thumbnails for your videos.
In this article, you will discover how to make a Youtube Thumbnail easily and optimize them with the perfect size.
Here is an example of some of Gary Vaynerchuck's Youtube thumbnail that drove him millions of views.

How to get the ideal Youtube Thumbnail Size
According to Youtube, your thumbnail photo displays at 1280 pixels wide by 720 pixels tall.
To summarize, here's what we recommend for your Youtube thumbnail dimensions:
Have a resolution of 1280x720 pixels (with minimum width of 640 pixels).
Be uploaded in image formats such as JPG, GIF, or PNG.
Remain under the 2MB limit.
Try to use a 16:9 aspect ratio as it's the most used in YouTube players and previews.
How do I create an image with the correct Youtube thumbnail photo size?
Here is a good way to ensure your cover photo is the correct size for Youtube.
1. Create a canvas with the 1280px 720 px Youtube Thumbnail dimensions in Pixelixe Studio
You can use our free graphic design studio, Pixelixe Studio to create your own unique banner image. Absolutely no account required to use it, just click the link below and you are ready to go :
First select Youtube Thumbnail predefined format to access our free youtube thumbnail templates :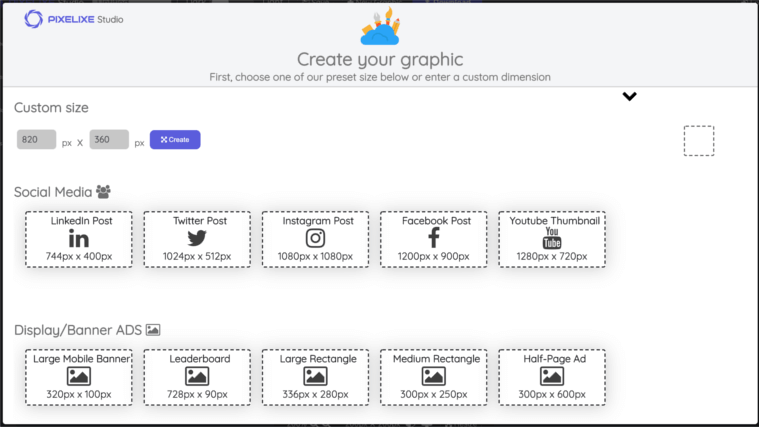 Then, choose among a template or start from blanck. Once you are in the main studio, start by choosing or changing a background image searching among the 1.000.000 stunning images and photos available in the "Background" section (menu from the left side of the screen).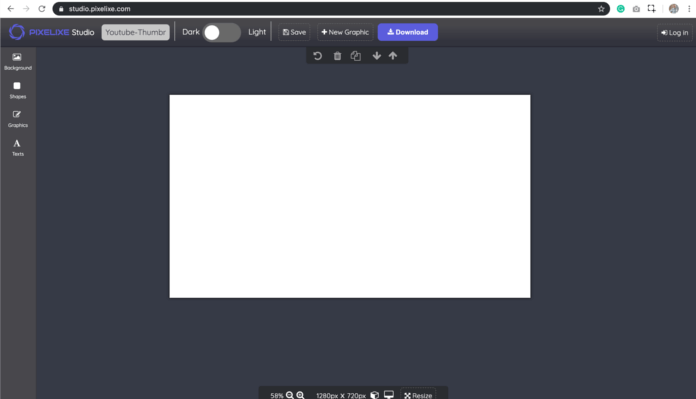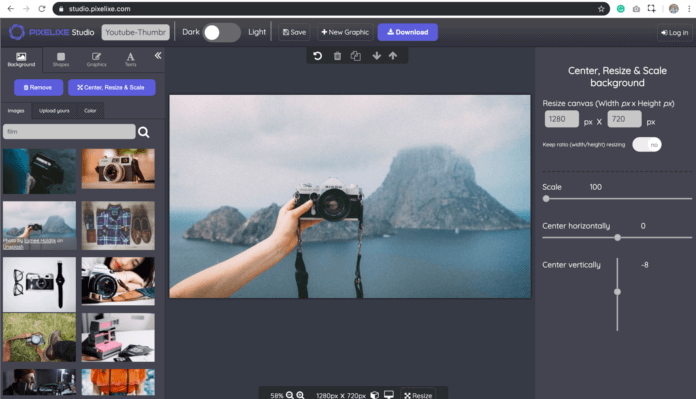 Finally, add a caption to your image and don't forget to choose a large font size to maximize your chance to catch the attention of visitors.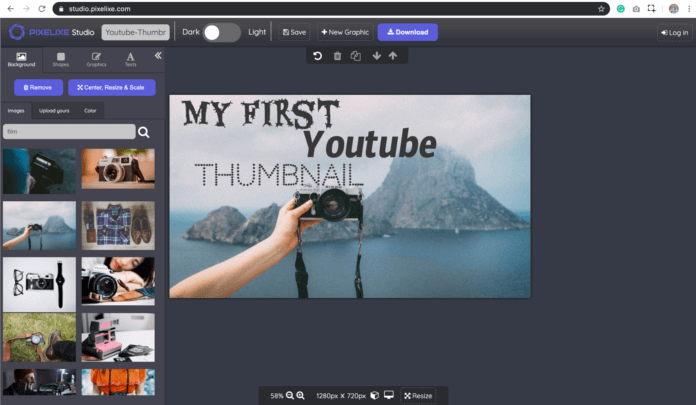 Pixelixe Studio is free and no account is required to use it. Create your first Youtube Thumbnail now. https://studio.pixelixe.com
Conclusion
If you want to get more views on your YouTube videos, you can be sure that using better thumbnail images is one of the best and easy tactic to start with.
Thumbnail images are as important as the video's title. You can efficiently use them to reuse strong keywords in your thumbnail to emphasize your video topics, catch user's attention and then get more clicks.
Apart from desiging the perfect thumbnail, it is, therefore, quite important to spend at least some time to think over the content you're going to put out.
Nowadays, video essays have become an extremely popular niche on YouTube. However, if you want to put out videos with quality content, you might want to brush up on a couple of writing techniques.
All in all, you can't have a successful video without a researched topic that would appeal to the general audience and present some new info. If you're only interested in the creative side of video-making, turn to PaperWritingService or other essay writer services that will submit an original text for you in no time.
The next step should be designing your Youtube Thumbnail, don't you think?
If you want to go even further, follow this link to get valuable insight to grow your Youtube Channel.
N.B: Youtube is still the most used social media video platform in the world today and we are pretty confident this is not ready to change. Creating and editing Youtube Thumbnail and Youtube banner as always been really important for our users. This is why we recently decided to update our website and especially our product to make sure that we help you more than ever to design awesome Youtube images. Please, discover our new banner maker for Youtube to learn more.