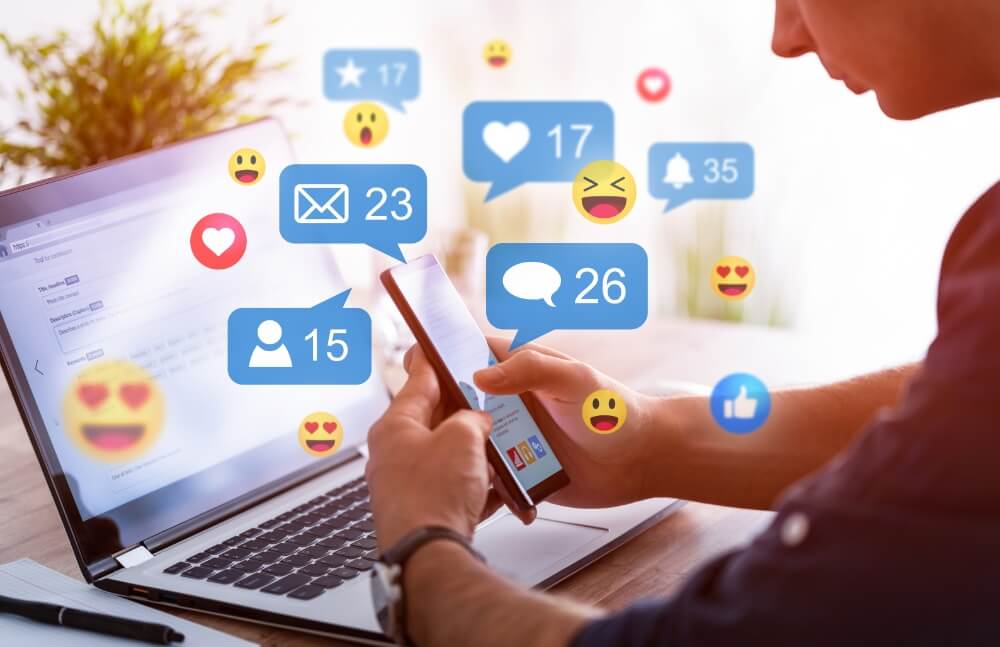 Scaling is an important element of an effective marketing strategy and one of the most challenging practices. In this process, you're expected to boost your sales, increase your output, and improve your productivity in a cost-effective way. In short, it's the process of doing more with fewer resources without compromising the quality of your products and services.
For most marketing organizations geared up to expand their business, scaling marketing strategy is their primary concern. While it promotes cost-effectiveness and workflow productivity, it often comes with challenges that make the process extremely difficult. Many business owners choose to have a paid or free Instagram scheduler to post contiousnuoisly on their Instagram account. It helps to get more attention from the customer.
If you're running a website, you may consult web design experts to scale and align your marketing strategy. You may consider visiting some web design agencies London or if not, try searching your local area for professional services.
Moreover, if you're interested in gaining more with less, then you're on the right page. This article is a comprehensive guide discussing what you need to know when scaling your marketing strategy. You may continue reading below to learn more.
How To Scale Your Marketing Strategy?
As previously discussed, scaling is not an easy task. However, there are effective ways that may help you perform this challenging process productively and efficiently. These include the following:
1. Make Sure That Everything Is Scalable
Scaling your marketing strategy without smart planning can be chaotic. It could slow down your progress, prevent effective communication and collaboration, and make every campaign difficult to execute. But how will you know if every process is fit to be scaled?
Here are some questions you can ask yourself to see if you're ready to scale your marketing:
Do you know what makes your brand stand out among its competitors?
Do you know how to elaborate on that factor?
If you can answer these questions concretely, you're in a perfect position to start the process.
2. Ensure That Everyone Is Ready
Can your team handle the upcoming tasks and responsibilities without compromising the relationship with your customers and neglecting your products and services? If your marketing department is assisting other areas, such as customer service, they might have too much on their plate.
For this reason, you may consider hiring additional staff to help you balance the responsibilities and workloads of your team.
Also, if your current team is not yet equipped with the right skills that will help you launch your campaigns successfully, you may consider hiring a new one now. Or you may outsource someone until your team fully understands what they need to do.
In addition, it would be best to evaluate your team's expertise, strengths, and weaknesses before you add someone to your team. By doing so, you'll have a clear idea of who you should be choosing to be a part of the project.
3. Empower Good Decision Making
Good decisions are keys to successful marketing campaigns and business operations. Also, it helps prevent mistakes that may hinder your success. However, it might take a lot of time, considering the number of marketing plans and budgets you need to review and approve.
In that case, it would be best to help your team learn how to make a good decision. By doing so, you'll be able to concentrate on formulating and implementing new marketing strategies. Since marketing tasks repeatedly occur over time, such as promoting events, producing content, and establishing campaigns, many decisions need to be made.
You may provide them with templates to standardize every process, making it easy to understand and follow. Also, you may use data analytics to track and measure the progress of their campaign.
4. Acknowledge Automation
In marketing, it's important to send the right messages to the right people. But as you try to scale your marketing strategy, every step becomes more difficult. That said, you need to adopt advanced technology that will help you keep up with the increasing volume of the campaign.
By the way, you can also automate the creation of enriched graphics for your social media and marketing channels using creative automation](https://pixelixe.com/creative-automation.html)
You can use marketing tools that will allow you to automate the process, so you can send targeted messages in a short period of time. By doing so, all repetitive tasks and human errors will be reduced. Also, automation helps your team execute campaigns faster and easier than before.
5. Establish Your Metrics
Unfortunately, most companies have no idea how to measure the leads and sales opportunities they need, failing to reach their goals on time. That being said, it's important to know the metrics you need to track the progress of your campaign. By doing so, everything becomes easier and more straightforward.
In addition, it would be best to focus on measuring customer-centered metrics. This will help you gather essential feedback efficiently to accelerate your business forward.
You also need to determine which aspect of the campaign generates value to boost returns, improve outcomes, and deliver highly-targeted prospects to your sales department. Through this, you'll be able to know where to focus your resources to fuel and maximize growth.
On top of that, it's also important to note some basic metrics, such as web traffic and lead generation. But make sure to dig deeper to avoid neglecting key information that provides growth opportunities.
Marketing metrics, such as inactive subscribers and the ratio between marketing qualified lead (MQL) and sales qualified lead (SQL), may provide you with deeper intuition to determine what boosts your progress and where to concentrate.
6. Optimize Your Website SEO
In this digital era, most businesses promote their products and services through websites. Building a website is one of the most effective techniques to raise brand awareness and visibility, increase your market reach, and boost your income. If you have a website, you're probably familiar with search engine optimization (SEO).
In today's increasing marketing demands, SEO is something you don't want to skip. It's one of the most crucial elements that will determine the success of your website. Also, it's practically cheap yet effective, perfect for scaling your marketing strategy and taking it to the next level.
SEO works by ensuring that your website will be one of the prominent sites visitors can find on search engine results pages (SERP). It aims to make your site stay at the top of the SERP to boost organic growth, which is essential when generating potential leads for conversion.
Here are some effective tips you can optimize your website's SEO ranking:
- Improve Keywords
Keywords are an important part of SEO. It can help boost your site's organic traffic as long as you know how to use them correctly. You may start by conducting research about what keywords your customers would be looking for. The three types of keywords you need to include are primary, secondary, and additional.
Primary keywords focus on the topic. Secondary keywords support the primary keywords to make them sensible. Additional keywords are the synonyms of primary and secondary keywords.
The number of keywords you need to include will depend on the length of the content you'll make. Typically, eight keywords are the maximum for short content: one primary, two to three secondary, and two to four additional keywords.
- Improve Your Website's Loading Speed
Website speed is important not only to your visitors but also to search engines. If your website loads for more than three seconds, you may lose your hard-earned rankings, and customers will find other faster platforms that will provide for their needs.
To improve the speed of your website, you might want to follow these helpful tips:
Compress your images to reduce their file size
Eliminate unnecessary plug-ins that eat up your site's processing time
Cache your website
These tips will prevent your potential customers from leaving your site.
7. Establish Your Presence In Social Media
Social media is a great strategy to boost your marketing without spending a penny. It's one of the most effective and efficient ways that'll help boost your customer reach and generate leads. All you need to do is publish content that drives people's attention and interest.
Here are some tips to have a powerful social media presence:
- Create Relevant Content
Everything starts with relevant content. If you have no idea how to do it, you can start by checking the account of your competitors. Then, determine which of their content has higher engagements and impressions online. You may copy how they do theirs, including how they use captions, hashtags, etc.
- Know Your Target Audience
Before you produce content, you should know who you're talking to. Once you identify your target audience, you want to make sure that all your posts grab their interest. So, how will you know who they are?
You can visit your competitors' profiles and check their list of followers. They're also your target audience, and your main goal is how to get them on your side.
- Be Consistent
If you want to build your presence on social media, you have to be consistent in publishing content. It's recommended to post at least three to four times at different intervals to keep your profile always fresh in the minds of your audience.
8. Establish A Mobile-Friendly Website
Most people spend their free time holding their phones to check their messages, update their status on social media, and search for anything online. Also, many customers online make purchases using their phones or tablets. So, it's important to keep your website mobile-friendly.
Here are some tips you might want to follow:
- Choose A Responsive Theme
This is the most important step when making your site mobile-friendly. You want to make sure that the theme you choose is mobile-responsive to avoid having technical problems when you release it in public. You may also consider having a third-party website builder for a more efficient and effective process.
- Compress Your Images
Large-sized images may take too long to load completely, so it's better to compress them to reduce their file size. You may also crop out the parts of the pictures that are not necessary. In addition, use only JPEG or PNG formats for your images.
- Make Your Font Readable
The font size required for desktops and laptops is not the same when it comes to mobile devices. A font size of 14 may look normal on PCs, but it may look smaller on smartphones. So, double-check the sizes of the texts before you release the mobile version of your website.
You may also consider making bold subheadings and other important parts to help your audience read and understand your content clearly.
9. Use Social Media Ads
Social media apps, like Facebook, have billions of daily active users across the world. So, you're really missing out on a lot of great opportunities if you're not using their ads.
Using social media ads is an efficient way to promote your products and services to targeted audiences. Also, it's one of the cheapest ways to gather an organic following and boost your sales rapidly since most people spend their time on social media.
Here are some tips for effective and powerful social media ads:
- Improve Your Quality Score
Quality score is an important metric when it comes to social media advertising. To have a higher quality score, you need to increase the engagement rate of your posts. Having a high-quality score is important when scaling your marketing strategy because it helps you save more.
A higher score means a lower cost per engagement. Not only that, but you'll also have a high impression share. On the other hand, a lower score means a higher cost per engagement and a lower impression share. So, choose only the best content for your ads.
- Promote Video Ads
Using video ads is another cheap trick to reach thousands of people with just a couple of cents per view. People who want to watch videos will likely purchase your products and services. So, use the video with the highest engagement rate for your ads, whether from your YouTube channel or other platforms.
Also, make sure that people can understand the message of the content even without any sound. This is because most people browse videos without even listening to them. They can get the gist of the video just by watching it.
Final Words
Scalability is important in a marketing strategy. It allows you to gain more with limited resources without compromising the quality of your products and services, especially consumer relationships.
However, scaling has never been an easy practice. You might want to consider the tips presented above to help you scale your marketing effectively and efficiently without going over your budget.
Most importantly, never forget to measure your results to help you determine what, where, why, and how to improve your marketing strategy.