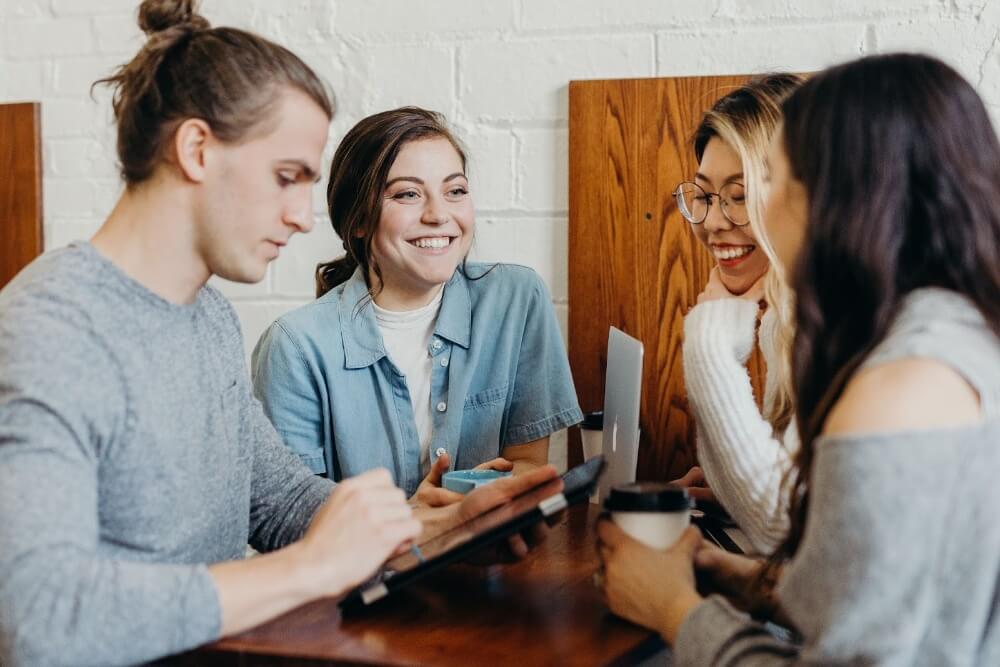 Most newbies in marketing believe that you have to spend hours on content creation and hundreds of dollars on promotion to reach high results. Well, that's not how it works. If you haven't heard about viral marketing, then it's proper timing.
Find out what it is and how to reach spectacular results with your marketing campaigns. Let's compare marketing with education. Students often rely on a professional write my paper company because they understand the results won't let them down. The same is fair for promoting and advertising: if you need to create a marketing campaign, then you want it to become viral. No matter the product you need to promote, every marketer dreams about the ads going viral.
Long story short, viral marketing is a marketing strategy whose goal is to spread the content fast among a huge number of people with minimal effort. Marketer aims to prepare such a text, video, audio, etc. that the target audience starts sharing without external motivation. That's the point: you need to create information of that kind the users want to save and share with friends.
The first examples of viral marketing were known for a long time as word-of-mouth marketing. It is focused on the power of recommendation. The person would rather rely on the friend's advice than an advertisement in a newspaper. As one individual shares information in his or her circumambiency, the content spreads among hundreds of new people.
Viral marketing is a hot topic for all marketing experts. They understand all the benefits of creating such marketing campaigns and truly desire to make every promotion viral all around the globe.
10 efficient tips in making a perfect viral campaign
If you want your marketing campaign to go viral, then do your best and rely on expert experience. The following recommendations will help you to maximize your chances for a successful project and viral networking.
1. Understand your target audience
You can't create a successful marketing campaign without a full understanding of for whom you are doing this. People are different, so they like and share different content. It means that first of all, you must settle your target audience.
There are many characteristics of potential customers. You need to find out as much information about them as possible. For instance, age, job, relationship status, approximate income, and so on. This information will directly determine their preferences and expectations. As a result, you'll have real opportunities to create content that will become viral.
It is also essential to target appropriate channels. After you create your content for a marketing campaign, you need to share it. You may do it on your website, in social media, in print ads, with QR-codes, etc. Just remember that every channel has its requirements for the content.
For instance, a blog article for your website has to include more information than a message on social media. When you print a banner, then make it huge and colorful. At the same time, QR-codes are usually black and white. So deal with it too.
2. Act on emotions
For people to get into your viral campaign, she has to find an emotional response. Whatever emotions it touches - compassion, joy, desire to have something, FOMO (Fear of Missing Out), etc. Your campaign should make people feel good, and then they'll want to share it with others.
In 2019, Cadbury released a limited series of orange-flavored Twirl bars. The new product was so hard to find that fans of Cadbury thought it did not exist and created a thrill, not inferior to the campaign of gold tickets Wonka in the film «Willy Wonka and the chocolate factory.» That's why so many viral campaigns use progressive values. People experience positive emotions by supporting prosocial ideas. Viral marketing means you need to avoid old-fashioned marketing techniques and touch people's hearts according to current circumstances.
As you can see, you can use both positive and negative emotions. Happiness brings people the desire to share it with others, and fear makes them scared for something… Depending on the situation, the exact emotion will work better for your project.
3. Mutual benefit
In 2008-2009, Dropbox showed tremendous growth due to its referee program. Initially, the product looked like this. For each new user and the person who invited him, Dropbox gave 500 MB of storage space. This strategy motivated the user to invite friends to the service. Both parties benefited, and the viral chain was created.
A cash bonus can also be a great incentive to invite friends. For example, Good Eggs delivers $20 to buy goods for each friend. Good Eggs Cash Bonus Abstract Program Good Eggs gives me a discount on purchases, and if my friend orders a delivery, the company will send him free merchandise. This action makes sense only if the client's lifetime value exceeds $40 (as the company offers $20 to me and $20 to a friend).
For my friend to get free merchandise, he has to make an order for a minimum of $30, so from an economic point of view, the company's share is profitable.
Such action is an example of a gift effect. Since I can choose which product to send, I can focus on a product my friend might like. Having received the gift and knowing that I chose it, my friend is more likely to accept the offer than if it were impersonal.
4. Set your goals
Well, your main goal is to make the marketing campaign viral. You expect the target audience to like and share your content, subscribe to your social media accounts, visit your website, etc. But it's important to divide your plans into short-term and long-term goals. It helps to reach your targets step-by-step.
You may expect the marketing campaign to bring you:
– a brand recognition among your target audience;
– the growth of the website traffic;
– better awareness of your products;
– the growth of subscribers in your social media accounts;
– extra sales of your services and goods.
There are many goals you can cover with viral marketing. Pick one or several to make your campaign's plan clear.
5. Focus on people's needs
You have already found out who your potential customers are. How old they are, where they work, how they spend leisure, how many kids they have… All these facts matter. Now you need to focus on helping them instead of selling them your products.
Remember that customers don't care about you and your company. They care about themselves, their friends, family, colleagues, etc. As a result, you should focus on helping them to deal with the exact issues.
6. Take care of errors beforehand
All tools and software have bugs. A button can't work, a page may not load, and so on. It is too unfair to fail because of such technological issues.
So take care of these things beforehand. Make sure that people will be able to share your content easily and do not face errors. They wouldn't give you another chance to impress them.
7. Don't rely on a one-and-done strategy
Don't think that a one-time message is appropriate to cover your goals. Yes, there are many examples of a simple post on Instagram that became viral in several hours without extra actions. But as a marketer, you can't agree with 50/50 success. You need a higher possibility of success, and the more is, the better.
You should plan your marketing campaign in several steps so you will definitely grab the audience's attention. Don't let people forget about you! The best marketing technique means using a series of viral messages.
8. Work with influencers
It's important to find relevant influencers in your industry. Their words have more weight for people than an unknown woman's or man's advice. Together with them, you can truly make your campaigns viral.
Start with making a list of influencers that have a relevant image and whose audience is important to you. Contact them and ask if they are interested in participating in your marketing campaign. Viral marketing is focused on a social connection, so don't ignore it.
9. Use successful examples
It's important to find inspiration no matter what you do. It could be anything that makes your mind generate new ideas. But the easiest way is to explore good viral marketing examples.
Viral marketing has been used for decades as a trending marketing strategy. Also, it has been used for centuries as a traditional word-of-mouth technique. That's why you can find many amazing examples of successful campaigns.
Viral marketing is a real gem for marketers. Just give it a try, and you'll see it can boost your awareness, increase sales, and make your business banging!
10. Fortune
Anyone who plans to launch a viral campaign must admit that there is such a factor as luck. For various reasons, some campaigns inspire audiences to create parodies, humorous versions and become a topic of discussion on the Internet. At this stage, the marketer begins to lose control of his advertising campaign, and the case may take an unexpected turn - but in case of luck, you will succeed in the form of a massive viral increase in interest in your brand. This means that media planners must start virus campaigns while maintaining a realistic perspective. They should strive to achieve viral success through the principles outlined above but keep in mind TV advertising and pay-per-view advertising on the Internet to ensure that advertising reaches its audience, whether it can become viral or not.
Conclusion
Most marketers are content to receive traffic on the landing page. And only a few of them think about making it viral.
But can you make lending viral at all in a way that keeps the number of subscribers growing? Yeah, it's real.
If you have an interesting new product or message, or if your brand is just attractive on its own and you have an audience that is happy to be a part of it, a viral marketing campaign with a link to lending can be what will bring you instant success. Make sure you have all the components of the virus campaign (in the proper ratio, depending on your brand, audience, and what you're trying to viral) and enough luck to make it work.