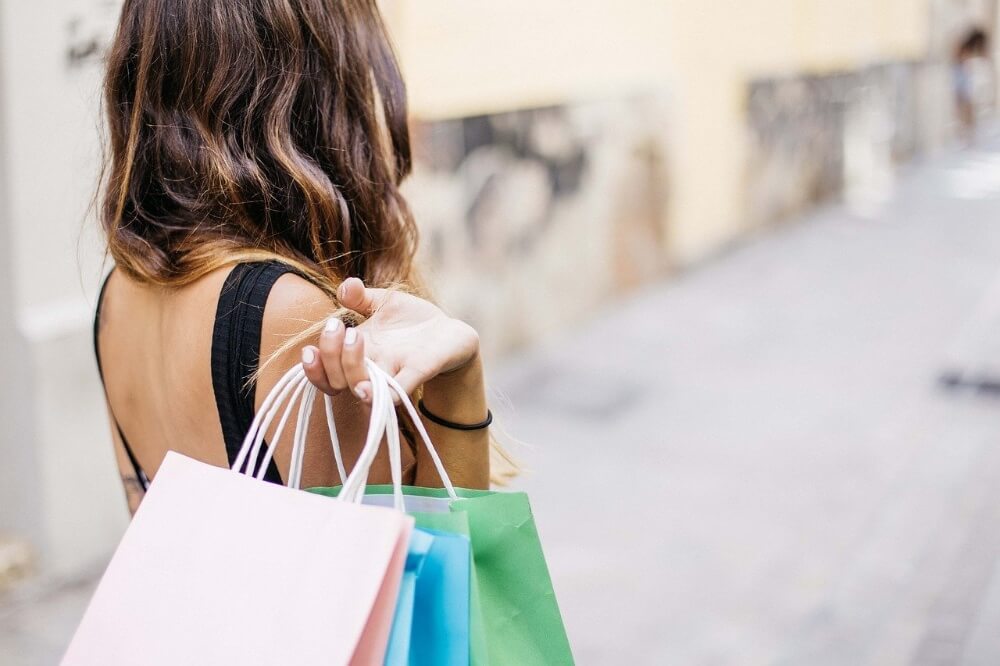 More buyers are turning to numerous eCommerce websites as their dependency on people buying things online grows. According to Statista, internet commerce revenues will reach $6.45 trillion by 2022. By 2022, sales are expected to increase by 85 percent from the previous year's $3.53 trillion.
With that, the market has become competitive. Therefore, to stand out among others and not miss on the high volume of purchases, you must have a solid eCommerce graphically designed platform.
While advertising and digital marketing help increase sales, eCommerce graphics design is equally important in attracting customers to your eCommerce store and encouraging them to buy. You can have tremendous growth with this. Hence, evaluate your website, make a Thesis Presentation, and work with your team to make great things happen.
Wondering how to begin? We've compiled a list that will not only encourage your visitors to browse through but also increase your customer base. Consider the following effective strategies for graphic designing to increase eCommerce sales.
Builds trustworthiness: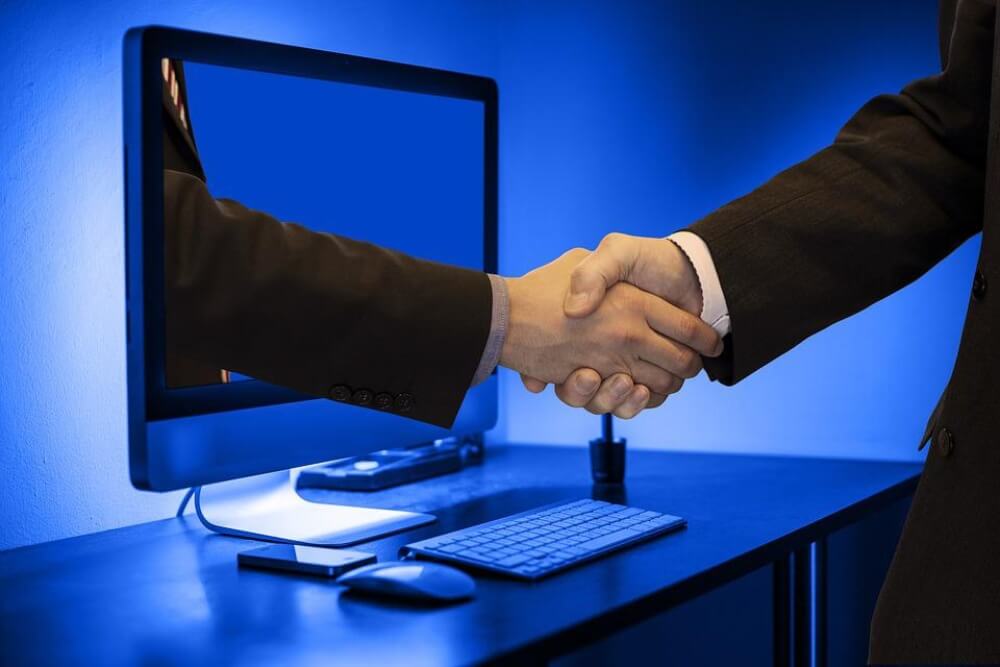 Image Source: Pixabay.
We know that not every eCommerce company has a website. So, for instance, if you want to offer products online, but you're using a different eCommerce or have an account on a social networking platform, e.g., Facebook or Etsy. You won't be able to build the website yourself.
In that case, you must ensure that your cover photo, icons, and product images are all professionally created. This way, you'll adhere to that eCommerce platform's standards while also making it look appealing to the visitors. In addition, a visually beautiful website instills faith in the consumer's instincts, re-establishing your credibility.
Work on your landing pages:
For promoting business initiatives, landing web pages are essential. These pages function as a distinct entity enabling you to generate large numbers of conversions for certain items or services. Consider adding pop-ups on the consumer's desktop webpage or mobile devices when designing your landing page. However, remember that this can irritate a person if not done right. Graphic design will help you make it exciting and see how your sales grow. You can consider including interactive games, movies, emoticons, and other things to keep visitors entertained while informing them about your product.
Solidify eCommerce branding:
It's not just about looks when it comes to eCommerce design. It is also an important aspect of the branding process. Hence to expand, all businesses, especially eCommerce stores, must put in efforts to leverage their branding.
When we talk about branding, we mean creating a logo for your business and incorporating it into all the visual content. Having no brand logo means you are way behind, as this is the initial step to visual branding.
If you have a logo that looks outdated, you must consider rebranding. Let's consider the case of Animal Planet: they needed a logo for their global reach and to be non-linear. Chermayeff and Geismar rebranded the animal planet's new logo with a console approach. The new logo added energy, enthusiasm, and excitement by sticking to the elephant and globe as core ideas.
In graphic design, branding entails the use of unique color palettes. This ensures consistency and differentiates your brand from the other brands in the market. Using colors for seasons, such as for the summer sale, can boost the performance of advertisement content.
However, remember the essence of how your company appears aesthetically should remain consistent. As a result, people will immediately give you a visit, even if they have no intention of purchasing anything.
Shopping cart abandonment: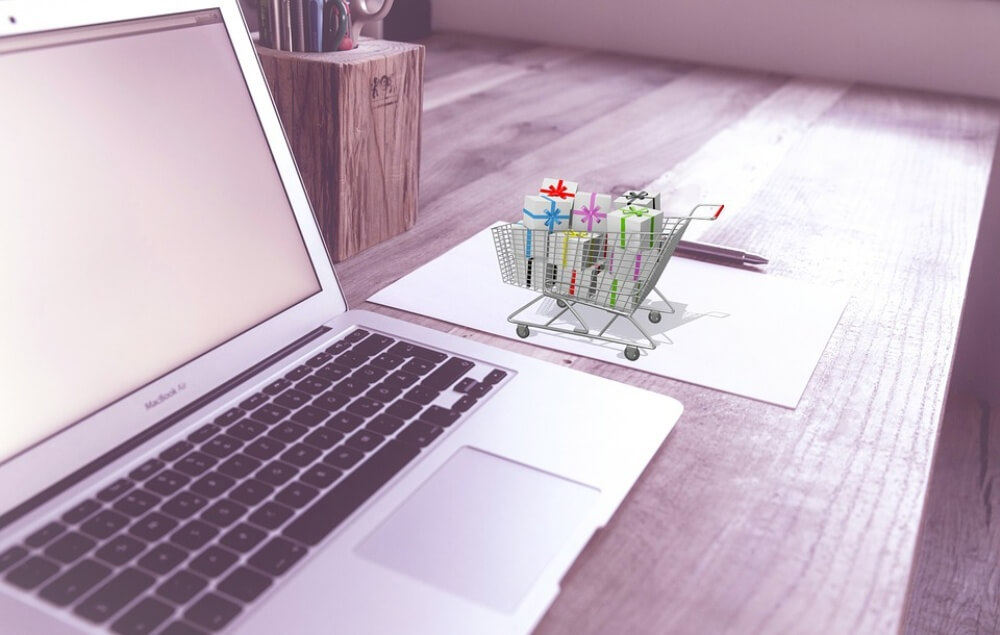 Image Source: Pixabay.
Shopping cart abandonment can occur for various reasons, including delivery price shock, a perplexing check-out procedure, or the intention to utilize the shopping cart for future purchases.
Great design, on the other hand, can aid you in turning those cart abandonment into actual sales efficiently. Start by taking a look at the design of your shopping cart. Keep track of any issues you uncover as you go over your check-out procedure, even if they are minimal. Don't lose sight of them because even slight hassles can turn customers off. All the findings will work as your benchmarks for progress. Then, take the help of Google Slides Themes and display them to your designing time so that the new plan can be made accordingly and revamp your shopping cart interface.
Written content:
People nowadays don't spend time reading significant amounts of text; they usually skip them. But incorporating visuals can subconsciously encourage a person to continue reading, sparking their interest.
Consider incorporating designs into Blogs, About Us, FAQs, and anything else you believe a user might need to go through. They will enjoy reading and will also aid them in consuming information rapidly and remembering it better. It naturally develops a feeling of gratitude from the customer because you went out of your way to assist them with their confusion. You can also consider white spaces as they serve to be a distinct aspect of your website. It might aid in clearing the clutter, focus the user's gaze on the focal point, or serve as a margin for your main offering.
Appropriate colors increase the effectiveness
Color is the most crucial consideration for 85 percent of customers when purchasing.
As a result, be careful when choosing colors for your e-commerce website, sales article, emails, branding, or any other visual. Keep in mind your objectives and how to arouse your customer's interest without neglecting it. As an example, you can use yellow or orange color in case the product has new specifications worth getting excited about. But don't use more than three colors.
For instance, if you use bright yellow for the whole picture, use the other dull contrasting color in the focal point to catch the instant interest of the viewer. On the other hand, you can go for a single color but with different lighting values. This color scheme is known as monochromatic, and playing with different tints and shades can be very pleasing for the overall composition.
The problem with mixing colors is that it might create inconsistencies. Since these are long-term decisions, color misusage translates into a lack of professionalism. Document your choice of color by saving its HEX value for future reference, and stick to this created schema for any advertising medium.
Conclusion:
Consider the above-discussed suggestions while you opt to work on your website's design. Having these in mind, you'll make up the effective use of graphic design highlighting your content matter so you can attract more online shoppers, as it would result in quick sales enabling your business to grow.