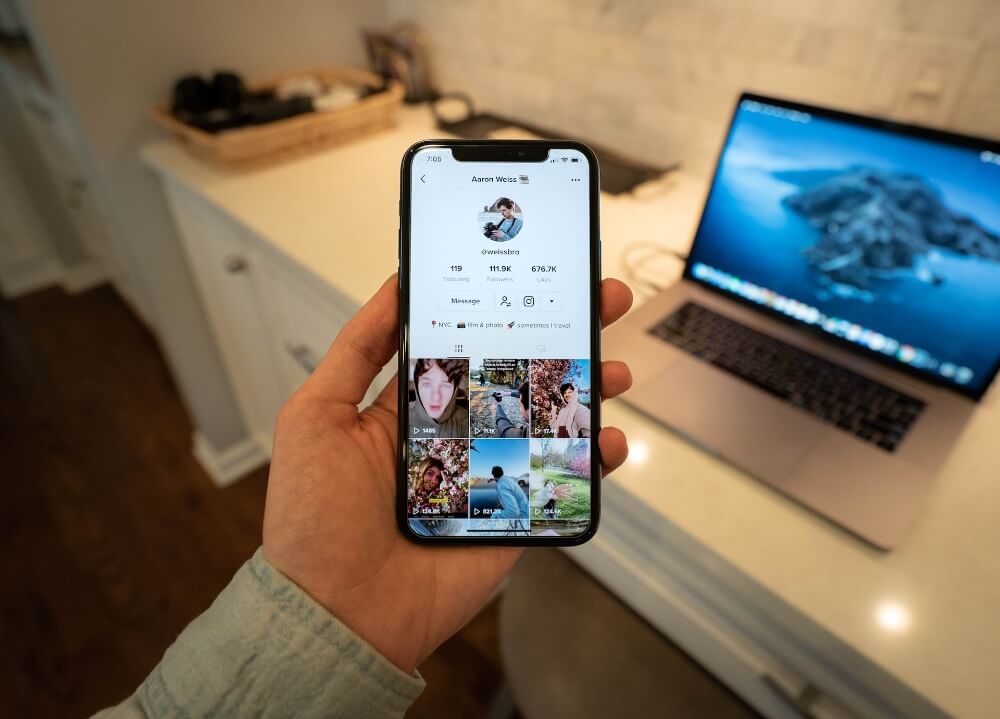 Everyone must have heard the saying "Content is king," but does everyone understand the true essence of it? Various companies create content that helps them rank high in search results and generate leads. But here's the problem.
When promoting a blog or website, people tend to forget why they write articles or who their target audience is. Thus, a weak content strategy can result in a budget loss and a huge drop in sales.
Luckily, there are signs that will help you realize that it's high time to change your direction. In this article, we are exploring seven of them. Plus, we've also compiled a list of common mistakes content creators make. Forewarned is forearmed, right?
Your Content Gets No Views
How to check if users find your content? It's very simple: unique page views will show how people get to you. These can be backlinks, searches, social media shares, or just studying your website. Page views are the main part of analytics reporting. If clients don't find and explore your content, then it's basically useless. Fortunately, you can fix the situation with SEO and build a stronger social media presence.
Of course, all these actions take a lot of time. And if you simply don't have it – don't worry. More and more learners reach out to talented authors to pay for essay at EssayPro and for a good reason! Outsourcing makes combining school and work much easier, and here's why. While writers do their best to follow all your requirements, you can focus on other essential things on your to-do list. As a result, all your tasks will be finished before deadlines, and you will avoid burnout and extra stress!
Your Content Isn't Read
In order to find out if users are reading your content, look at analytics: how much time do they spend on each page? If they get stuck on one – great, they are studying it! But what if they quickly move on to the next page? This means they aren't interested. There can be many reasons - a boring introduction, too much text, or a low readability score.
The bottom line is that the content is of poor quality and is irrelevant to the audience. The reason may also be a wrong design theme on a writing platform – this means the aesthetic you've chosen for your blog is hard to perceive. Now, people really tend to read less, and if the text isn't engaging, they are unlikely to finish even a single paragraph. So, if clients land on your site but leave quickly, your strategy isn't helping you build trust.
Social Media Engagement Is Low
These days, we see the world through the prism of social media. And companies that understand the psychology behind social media sharing tend to succeed. When you post a photo, infographic, video, or any other type of content, it must be liked, shared, and commented on. According to the plan, engagement numbers should grow as well as your audience. Yes, it can take time since the algorithms are constantly changing, but if there is no activity at all, then you are making mistakes.
Your Newsletter Isn't Getting Subscribers
Today, marketers pay great attention to the newsletter. While many emails are more likely to be deleted or put to spam, some of them literally look like art. It doesn't matter in which field the company operates (be it home renovation or producing aroma candles) – the main point is to catch the customers' attention. Companies that take their newsletter seriously are worth following and never lose sight of.
You Don't Have ROI
Of course, likes and site visits are important, but unfortunately, they aren't directly related to profits. These indicators don't mean that your earnings will surely grow.
ROI is measured by the conversion of users into real buyers. It doesn't matter how many people liked a social media post if none of them ended up making a purchase. After all, the content's role isn't only to entertain and inform, but also to generate income. Therefore, a professional marketer talks about sales, conversions and the number of successful leads, not just reposts and shares.
You Aren't Getting Backlinks On Popular Sites
Probably the best indicator of great content is when reputable platforms want to share it. This way, you understand that you are creating a really great product. The whole process with backlinks is necessary to build SEO and your site's authority and generate more quality traffic. When backlinks from known platforms are related to your target keywords, you are much easier to find.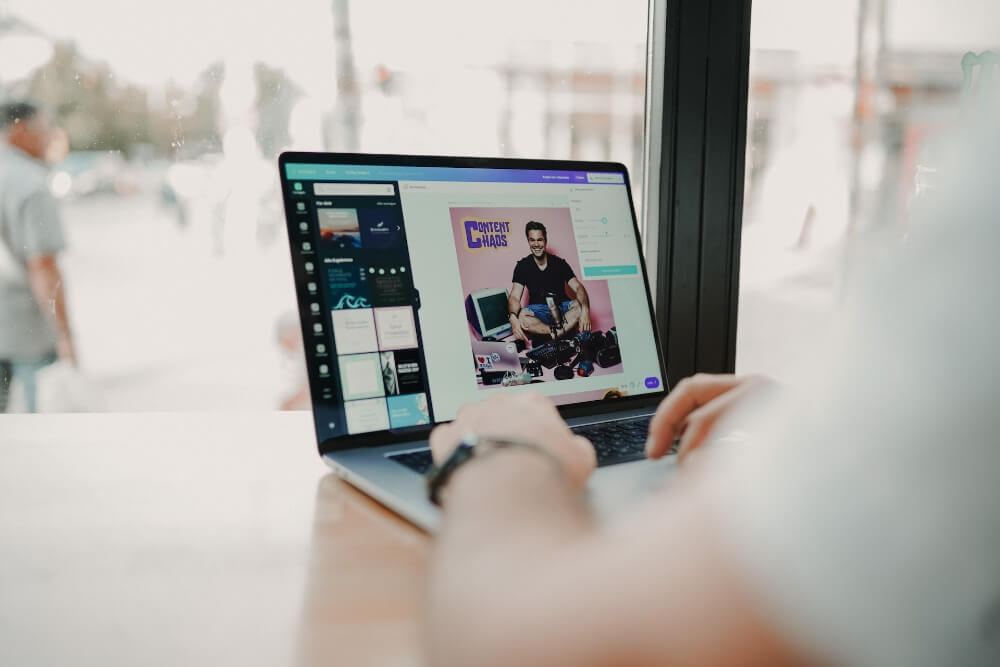 You Don't Get Noticed In Google Search
Do you rank higher in search results with well-thought-out keywords? Well, you should because any content strategy includes SEO. By incorporating keywords into your content, you give users a chance to find you. And if your content is easily perceived, if the site loads quickly and carries useful information, then congratulations! You are doing an excellent job!
Your Content Doesn't Motivate To Act
Any marketer will tell you that content should include a call to action. It may be a desire to learn more about your products and services, read reviews, and finally, contact you directly. On the list of other actions are subscribing to your newsletter, commenting on your post, and becoming your customer, of course! Engaging yet intriguing content generates a wave of clicks and conversions. People tag you in stories, talk about you and become your fans. That's how this system is supposed to work.
And now, let's move on to the most popular mistakes content creators make!
You Focus on Short-Term Benefits
Content can move your company in many directions, but it's important to know the final purpose. Why? Content marketing is a long-term game, and you must clearly understand where you are going:
Increasing brand awareness;
Educating your readers;
Building trust.
An essential point is not to change the goal halfway. Imagine how confused your readers would be if you posted educational materials and suddenly began to concentrate on sales and leadership! Would it be beneficial for your audience? How would they perceive such steps?
You Concentrate On Quantity
No doubt, quality wins over quantity. A bunch of similar posts or copied materials will always lose to one cool article or amazing infographics. Thus, the content should be well-presented, informative, and useful.
You Don't Realize The Role Of Social Media
We surely live in times when memes and short videos rule the world. And one should always understand which pitfalls to avoid. From controversial posts to using the wrong emoji and laughing at someone, anything can get you in trouble.
There are many examples of reputable companies ruining their image with the wrong piece of content. Therefore, always double-check what you post and make sure you don't offend anyone with double connotations.
You Don't Have KPI
A perfect content strategy includes not only a purpose and audience but also KPIs for each content category. Otherwise, how can you evaluate the effectiveness of what you publish? Be sure to set a goal - what coverage would you like to achieve, and what specific numbers are you targeting?
You Don't Understand The Followers
You surely know the age and demographics of your readers, even their geography. But do you know their fears, hopes, desires, and habits?
Psychology plays a huge role in audience analysis. Once you understand who your readers really are, you will connect with them on a much deeper level!
Of course, staying in touch with your readers means understanding where they are in the sales funnel. Сustomers have different questions that require timely answers at different points along the journey. But if you concentrate on the initial, introductory stage and post the same content over and over again, you will lose those who have already passed this stage.
So, put yourself in the clients' shoes and solve any problems that may arise along the way. Therefore, your task is to provide valuable content at every step of the consumer journey, and they will surely become loyal to you.
You Go Too Far With Sales
Well, many companies do this, especially during the holiday season. Surely, you want to remind customers about available discounts, promotions and special offers. Yes, there is an irresistible desire to dump all this on the readers at the same time. But no one will trust your website and social media account if you turn them into an endless flow of ads.
We highly recommend avoiding too many promotional posts – better diversify them with other types of content. And when it comes to ads, never forget about good old humor, storytelling and good readability. The text must be engaging and easy to perceive. Start by describing the customer's problem and describe the solution. They will appreciate it! Remember, your task is not only to sell, but also to build a long and trusting relationship between you and the client.
To Wrap It Up
You are an active social media user, and you literally bombard customers with emails, but it doesn't bring you any results? Well, there are signs that will help you understand what you are doing wrong. The sooner you notice mistakes, the sooner you can change your steps and avoid losses. Indeed, content marketing is an area that offers so many things to study! The main thing is not to be afraid to experiment and be flexible to change!